Property Inspection Checklist template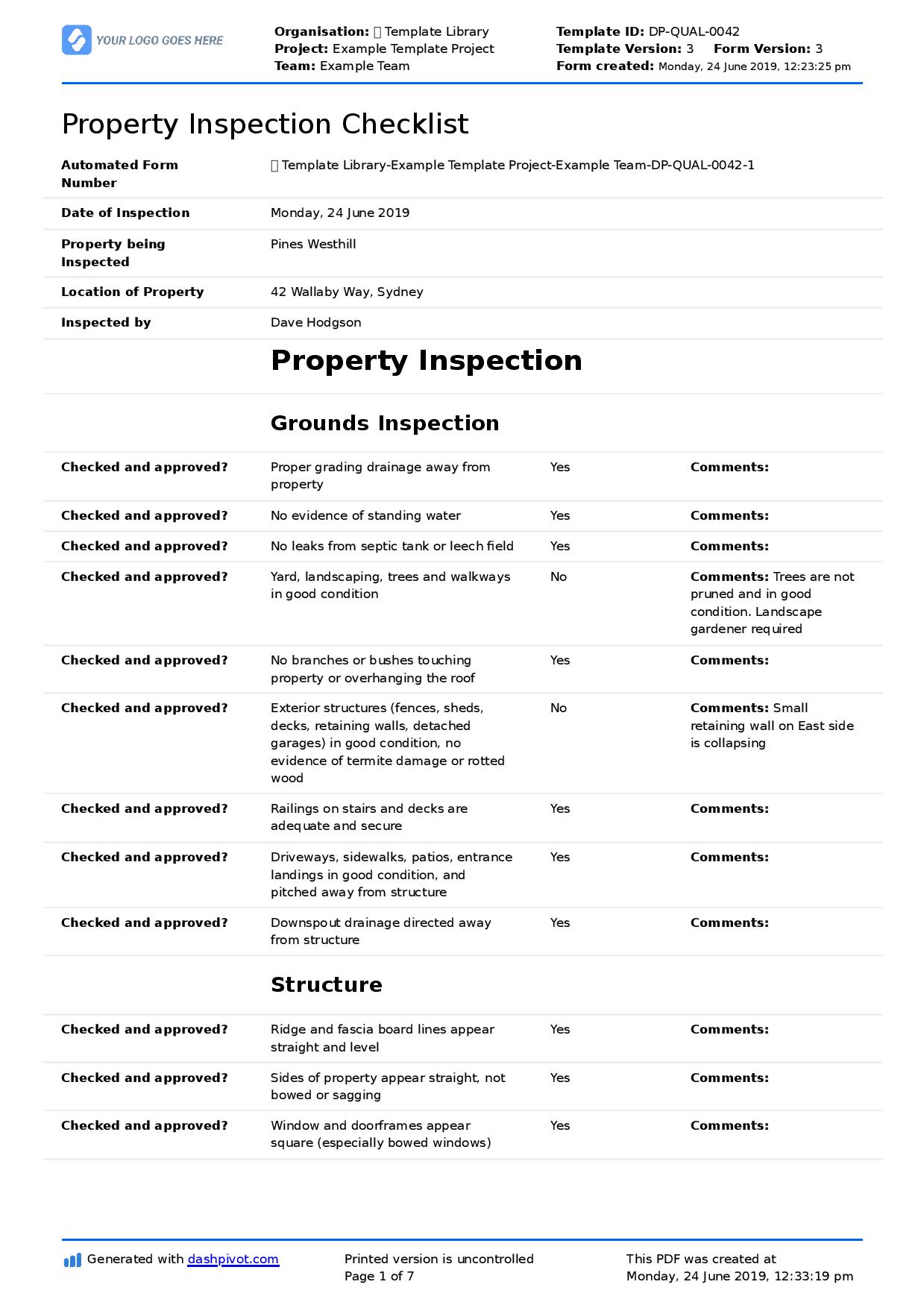 How does this digital property inspection checklist work?
Preview this smart property inspection checklist below. Open the checklist entry and try editing the template.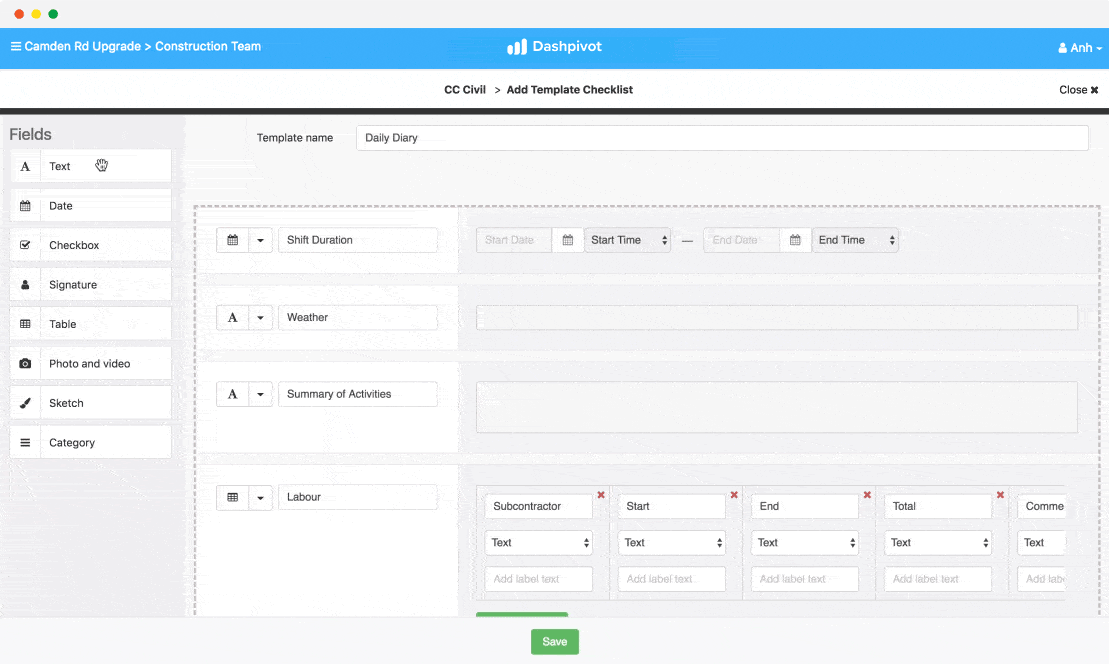 Use and customise this property inspection checklist template for free.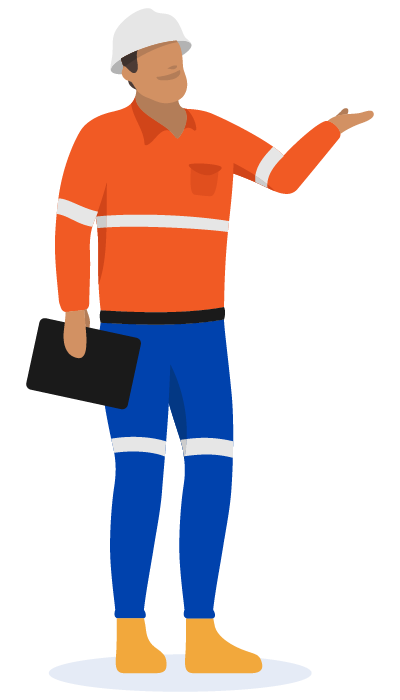 This property inspection checklist template is powered by Dashpivot, which means you can:
Access, complete and edit any of your property inspection checklists on any mobile, tablet or computer.
Add inspection photos to the checklist so records are comprehensive and bullet proof.
Download, print or share any of your checklist records as professionally formatted PDF documents with your company logo and colours.
Customise the property inspection checklist template with easy drag-and-drop functionality.
Display inspection records as a register to quickly filter for specific information.
Dashpivot is user friendly software trusted by companies and projects of every size.

Start easily streamlining your processes with Sitemate today