Contractor Induction Checklist template - Free to use and edit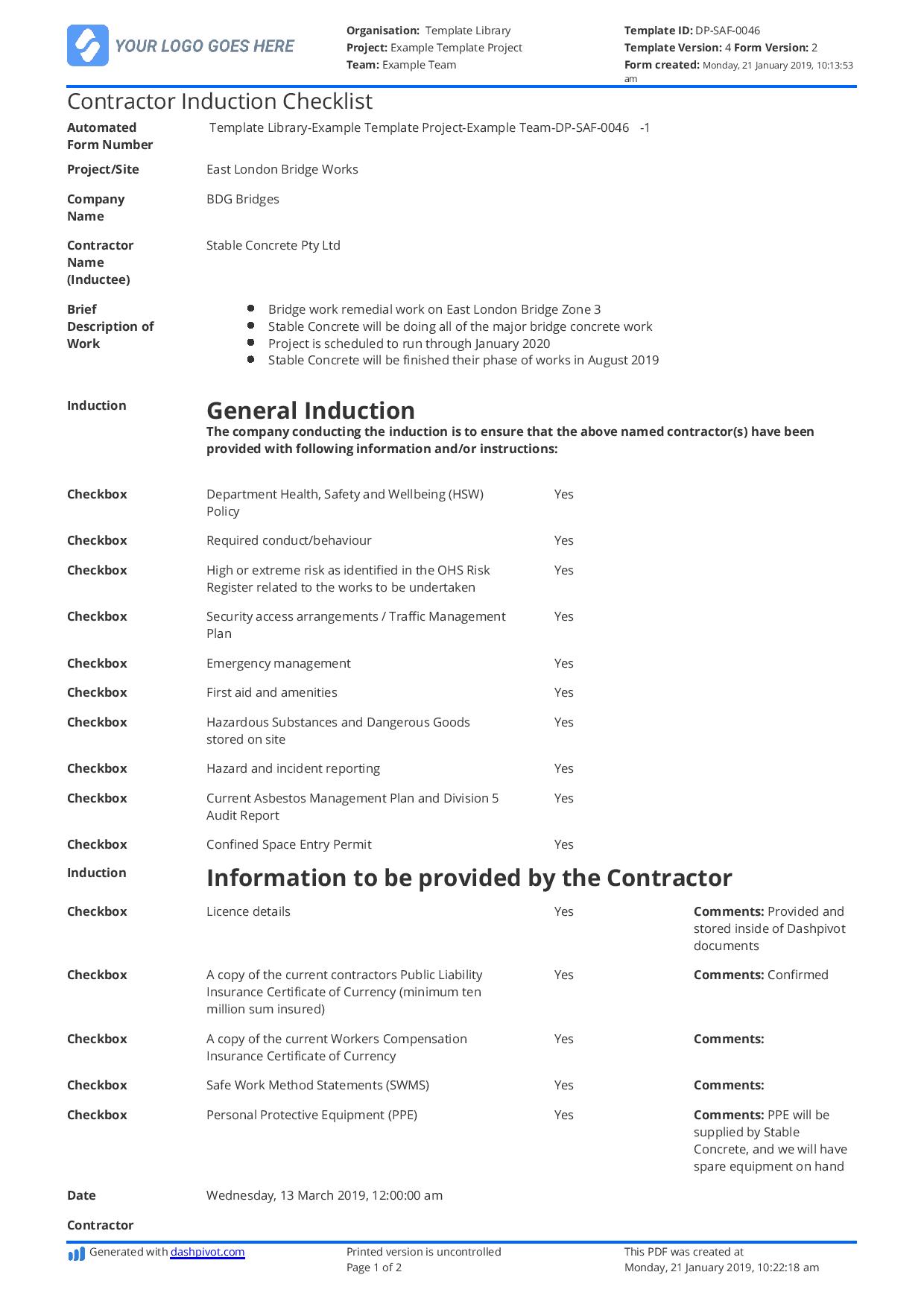 How does this digital contractor induction checklist work for you?
Preview how this flexible contractor induction checklist works below. Open an induction checklist and try editing the template.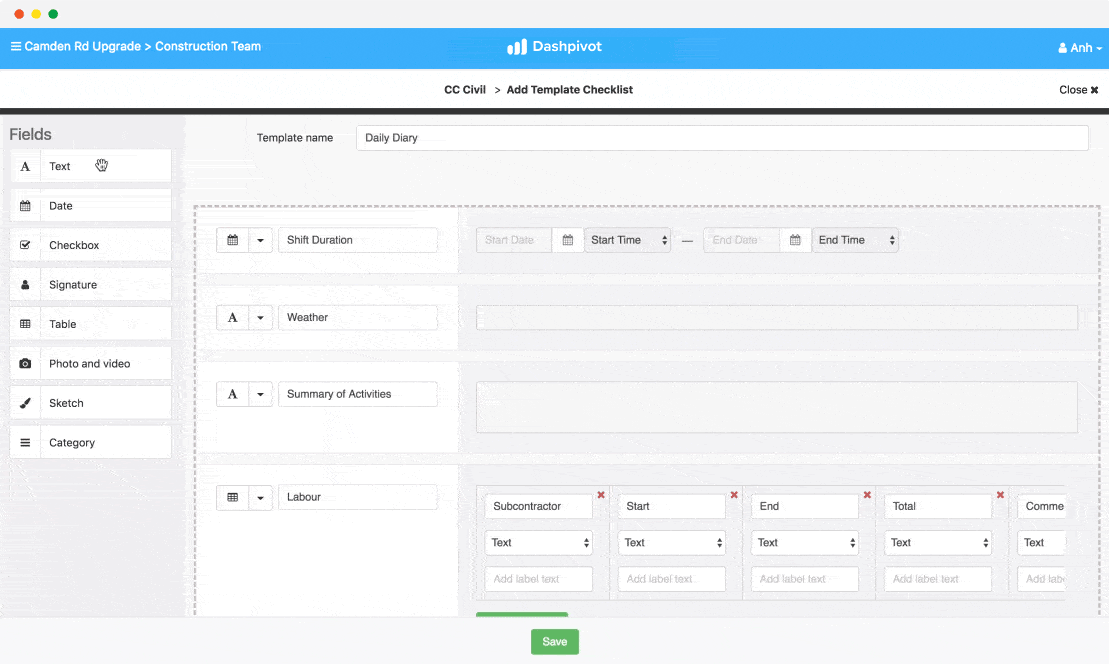 Use this contractor induction checklist template for free.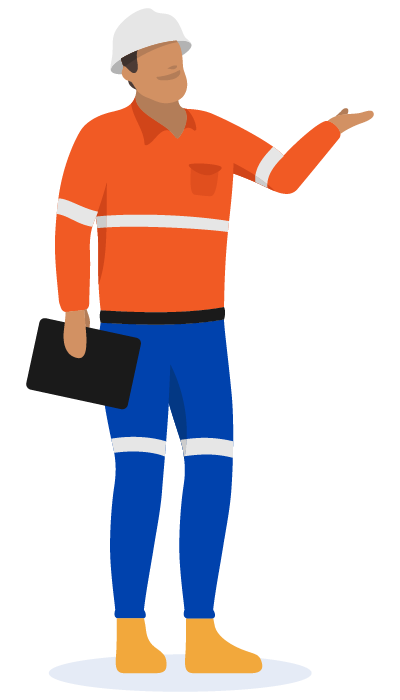 This contractor induction checklist is powered by Dashpivot, making checklist quicker and easier to complete and manage:
Fill out and complete induction checklists on computer, mobile or tablet.
Download, print or send your induction checklists as formatted CSV or PDF documents with your company logo and branding.
Manage your contractor induction records securely online where they are always organised and searchable.
Customise the contractor induction checklist fields to suit your needs with easy drag-and-drop functionality.
Format all of your induction checklists into a timeline view or register view so you can always find what you need to without doing hours of admin.
Dashpivot is user friendly safety management software trusted on projects of all sizes.

People in 70+ countries use this safety management system to improve how they get their work done.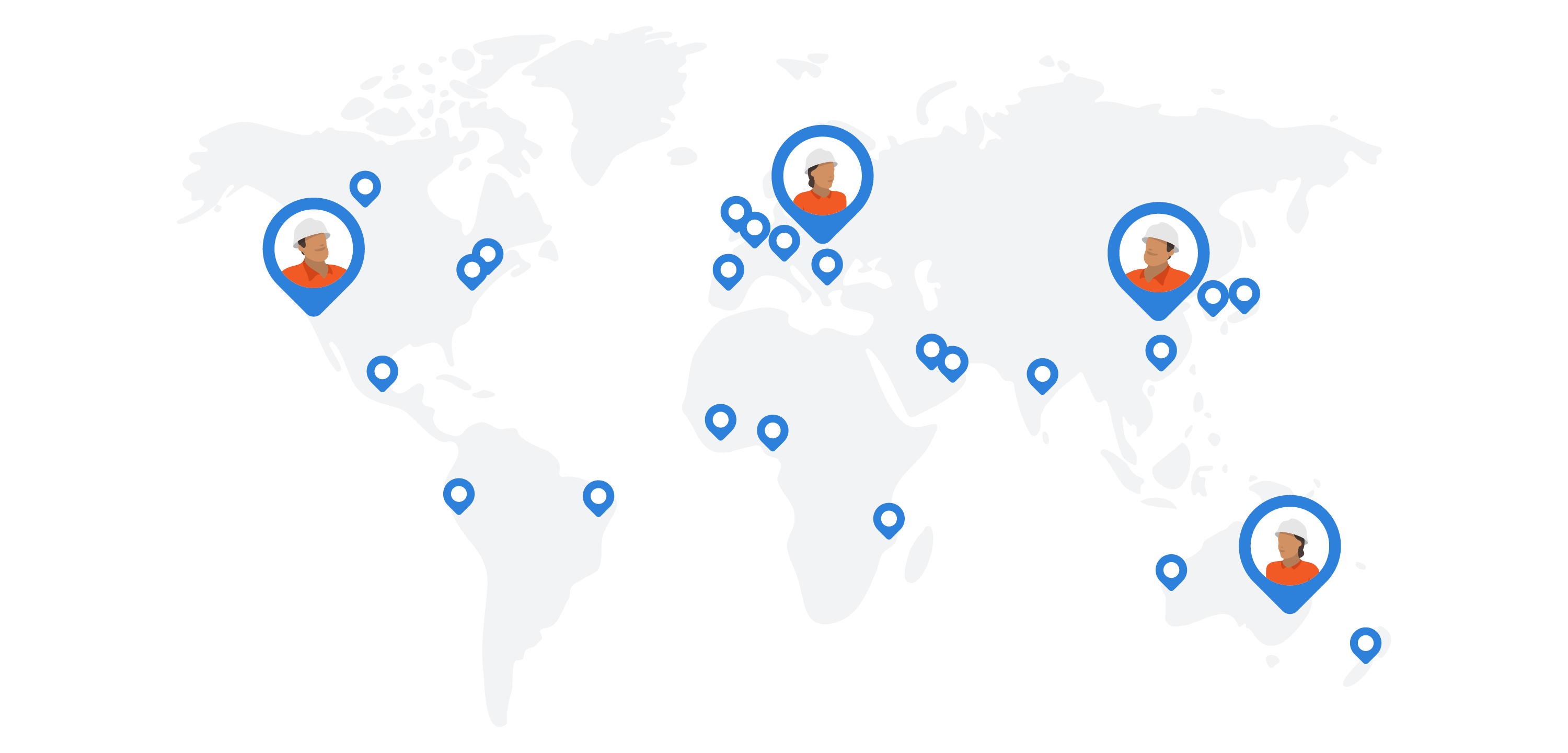 Start easily streamlining your processes with Sitemate today