Daily Safety Report template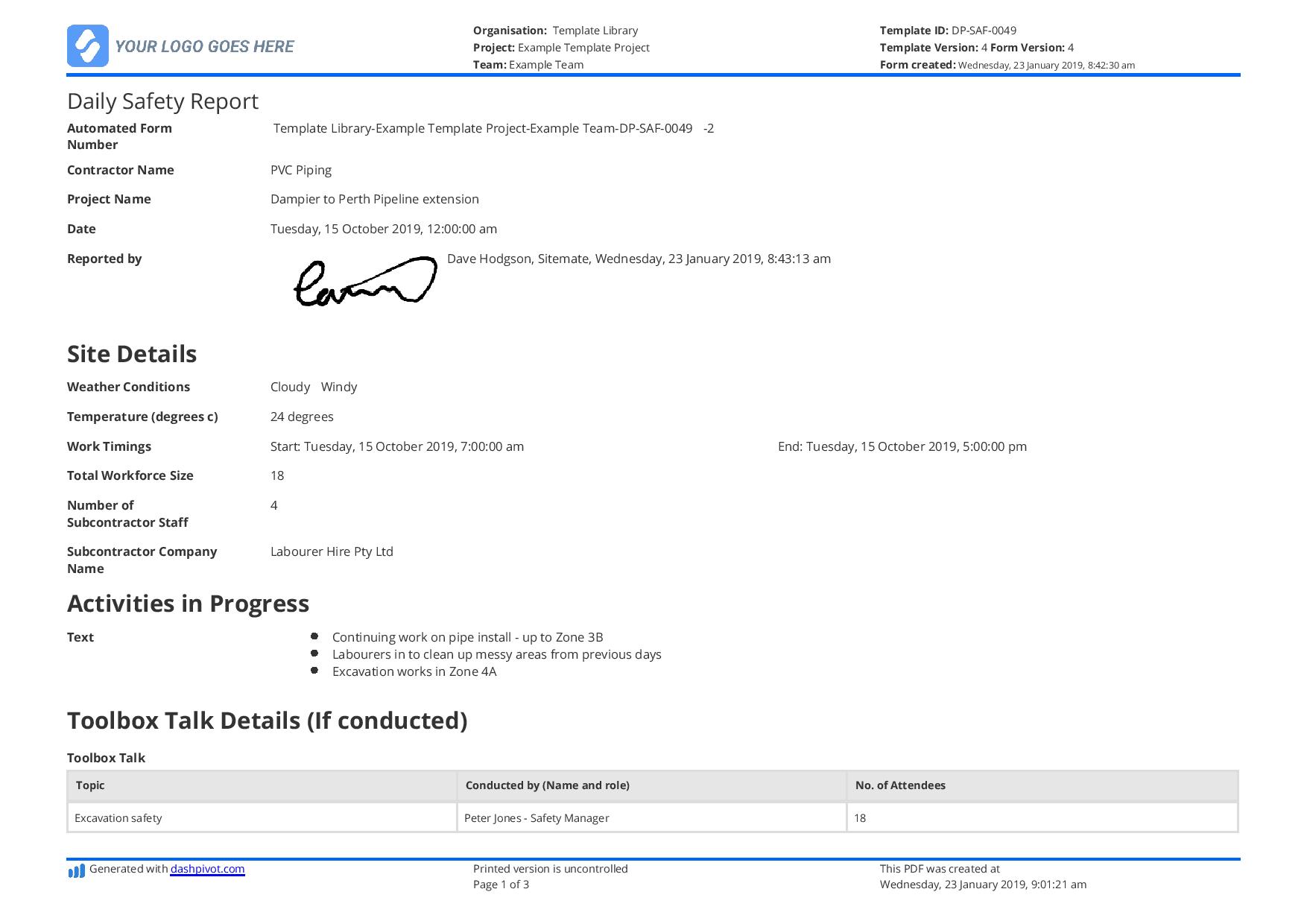 How can you use this daily safety report template?
Preview how this daily safety report template works below. See how flexible and organised the template and online storage is compared to an excel or word doc format.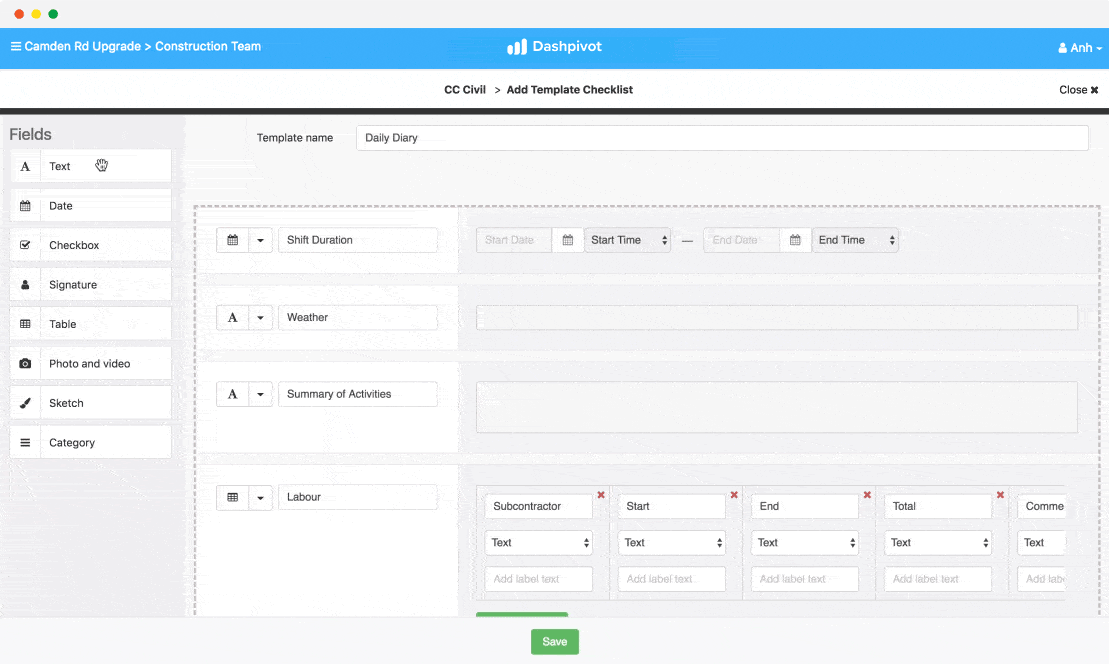 Use this daily safety report template for free.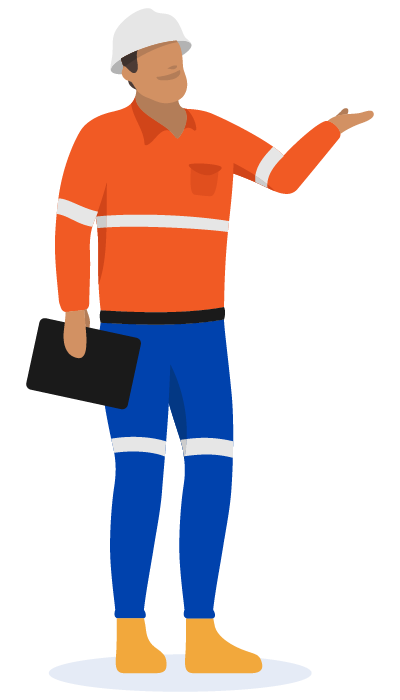 This daily safety report is powered by Dashpivot, making daily safety observation reporting and documentation easy to manage:
Complete and edit your daily safety observation reports on any device: computer, mobile or tablet.
Download, print or send your daily safety reports as professionally formatted (your company logo and colours) CSV or PDF documents.
Manage your safety reports in the cloud where they can be stored, accessed, downloaded, shared and printed.
Customise the daily safety report template to make it more suitable for your projects and people.
Instantly format your completed safety reports into timeline view or register view to save time and manual data entry.
Dashpivot is user friendly safety management software trusted on projects of all sizes.

People in 70+ countries use this safety management system to improve how they get their work done.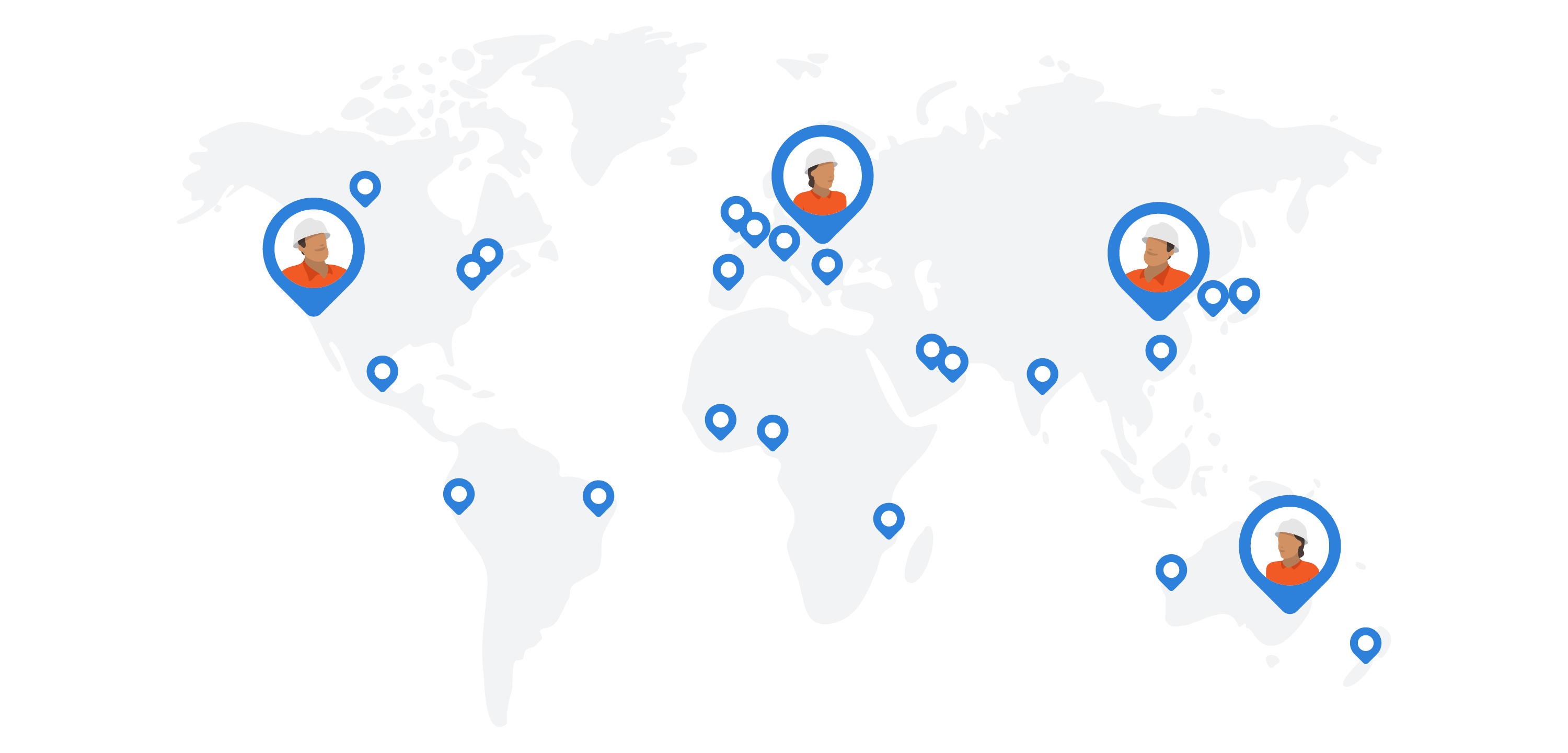 Start easily streamlining your processes with Sitemate today