Ladder Safe Work Method Statement (Customise for any ladder)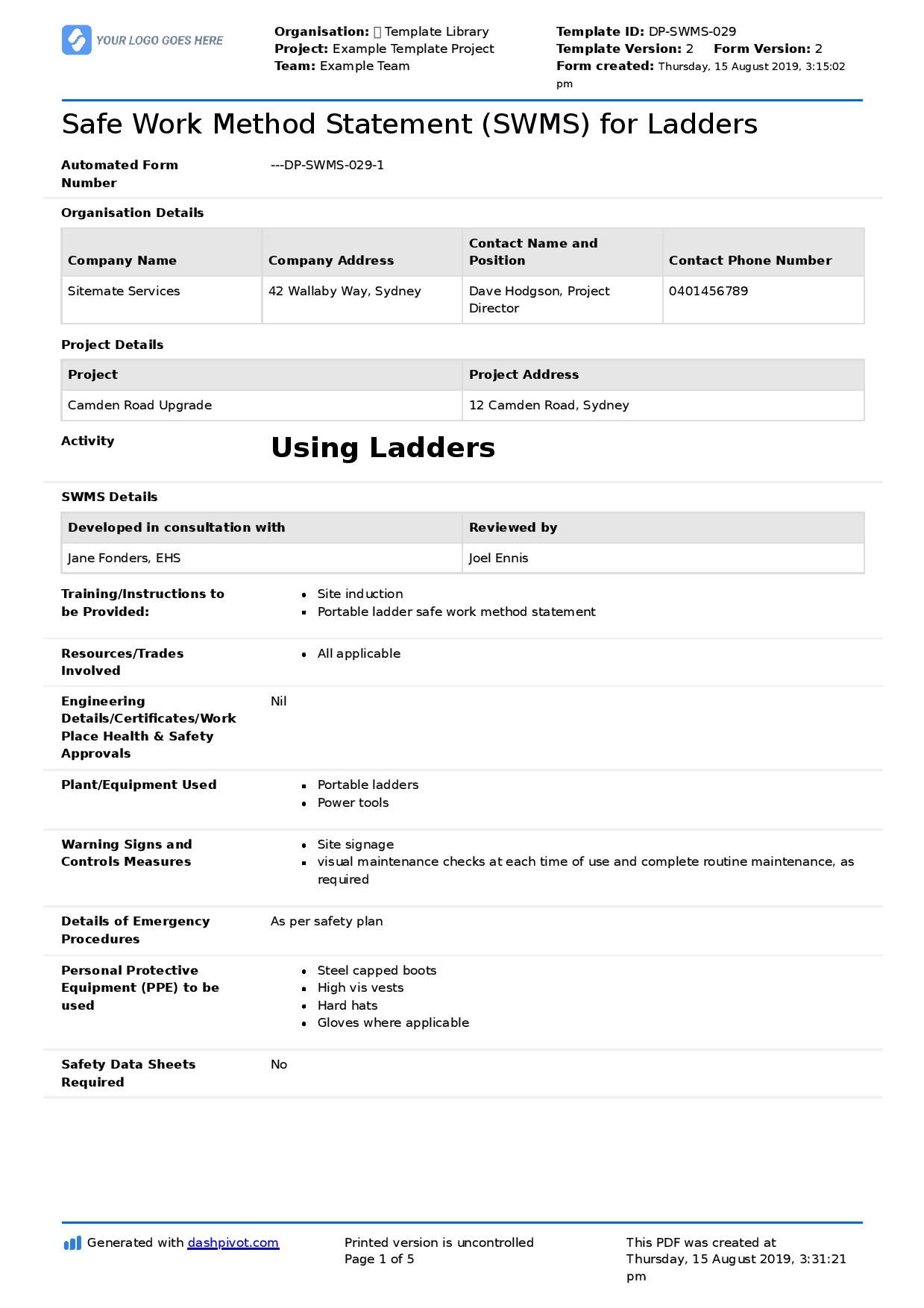 Use a smarter ladder SWMS now.
See how this safe work method statement for ladders works for yourself below.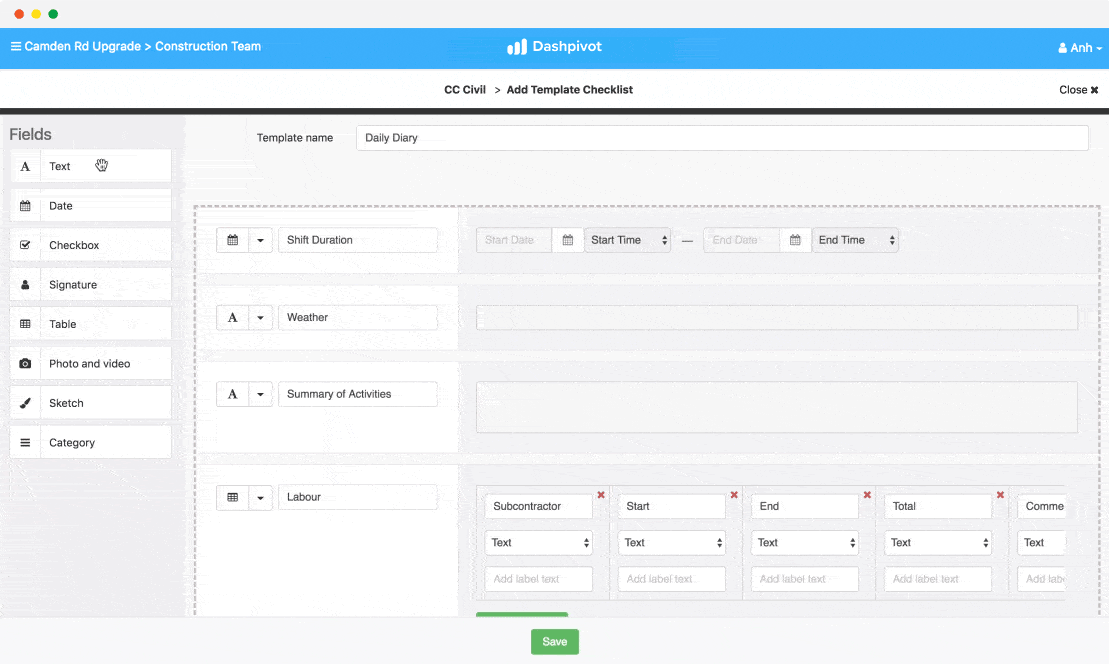 Use safe work method statement for your ladders now.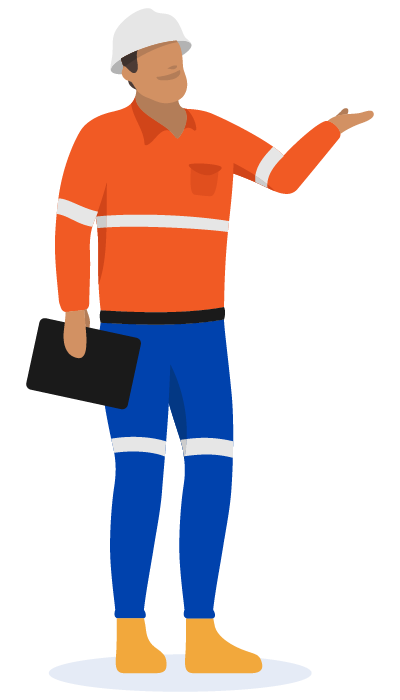 This ladder SWMS is simple to use and powerful:
Access, view and sign off on the ladder SWMS directly from site with a mobile or tablet, or back at the office on a computer.
Customise the ladder SWMS to suit different types of ladders (step ladders, platform ladders) and to better suit your favoured format.
Download, print or share any of your safe work method statement records or versions as privately branded PDF documents.
Store your SWMS online, where they are secure, can be worked and collaborated on in real-time, and you get a detailed audit trail of changes to remain fully compliant.
Dashpivot is user friendly software trusted by people like you.

People in 80+ countries use this software to streamline their safety documentation and processes.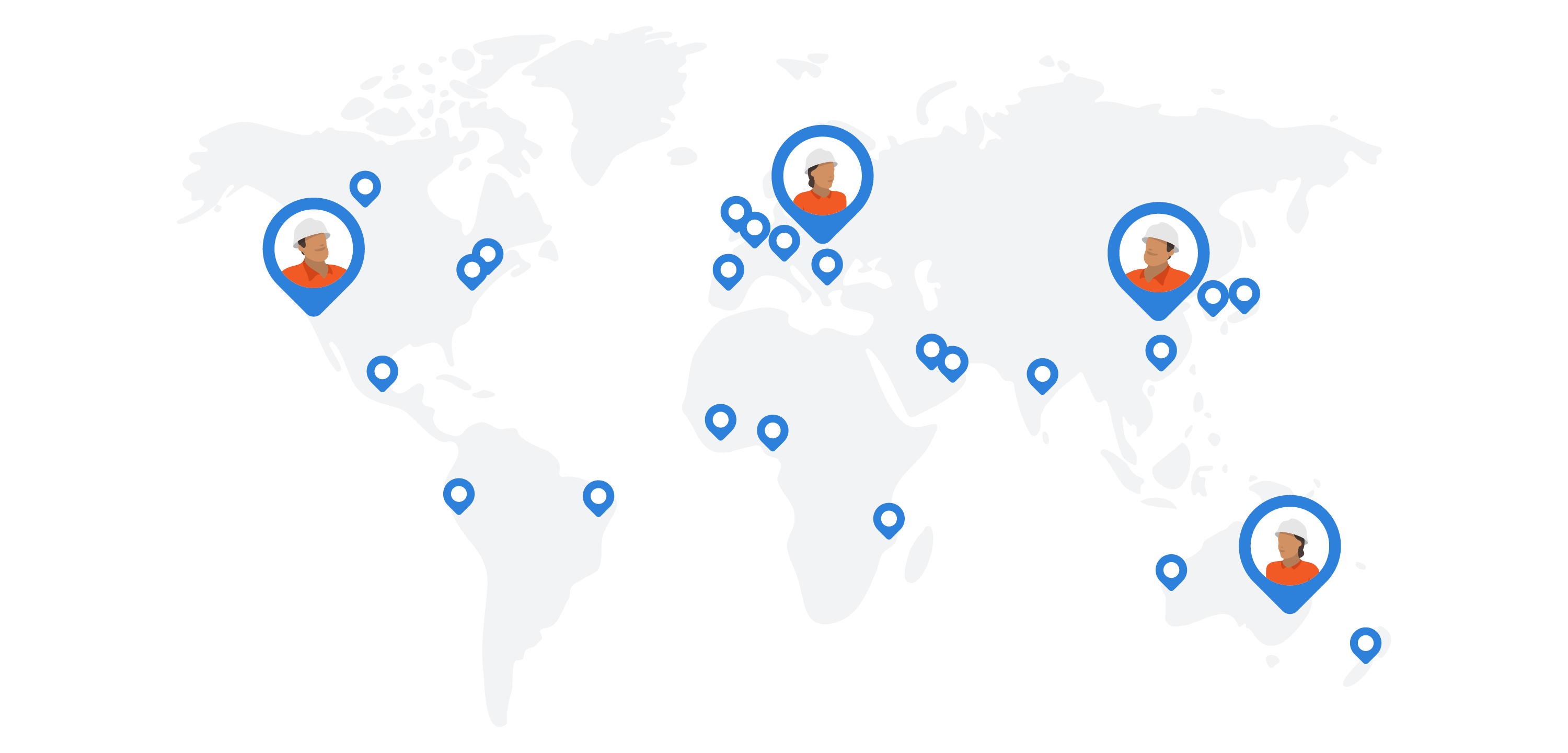 Start easily streamlining your processes with Sitemate today