Safe Work Method Statement for Painting (SWMS)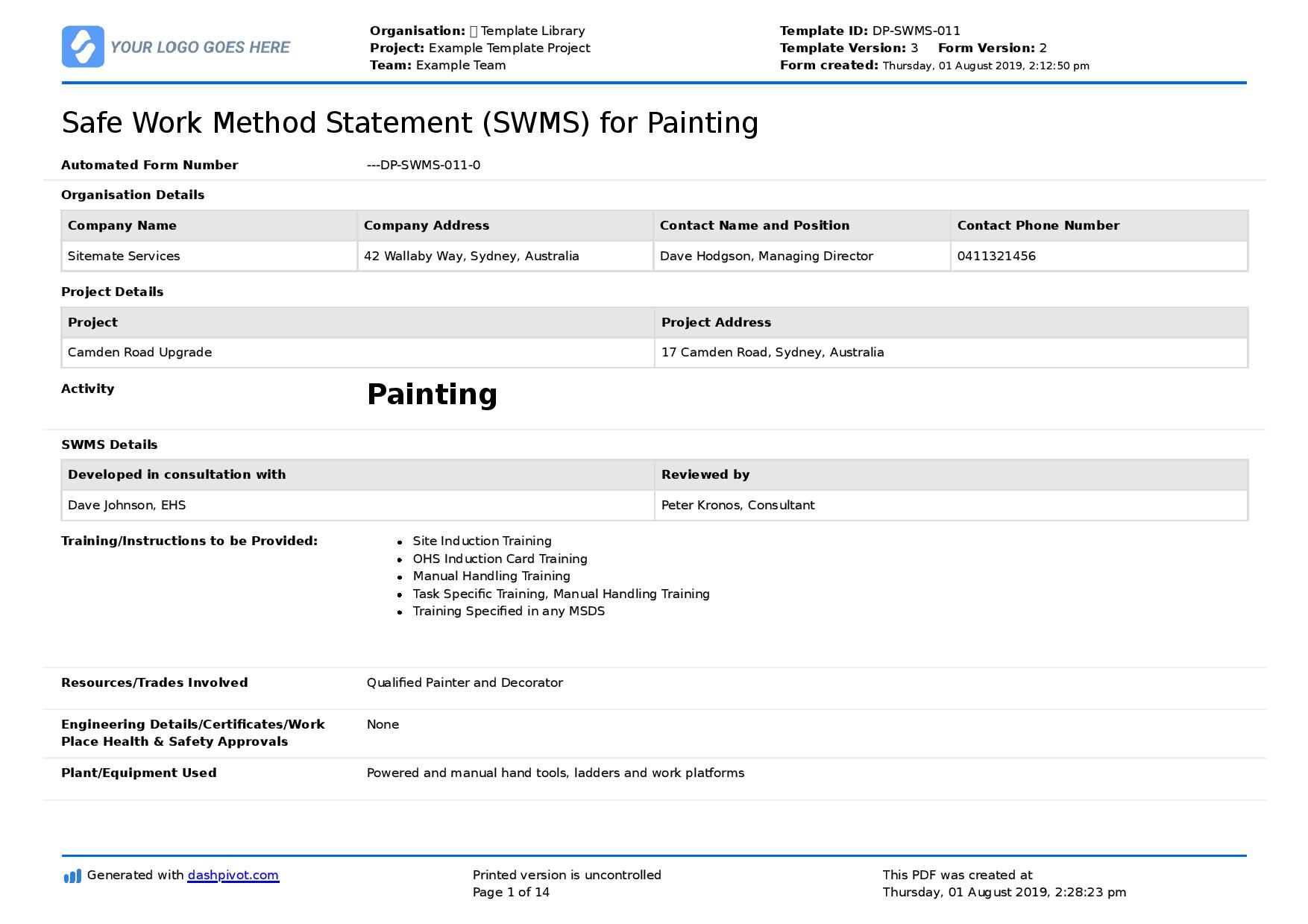 Use this 'special' painting SWMS for yourself.
Preview this smarter painting SWMS below. Open the work method statement entry and try edit the template.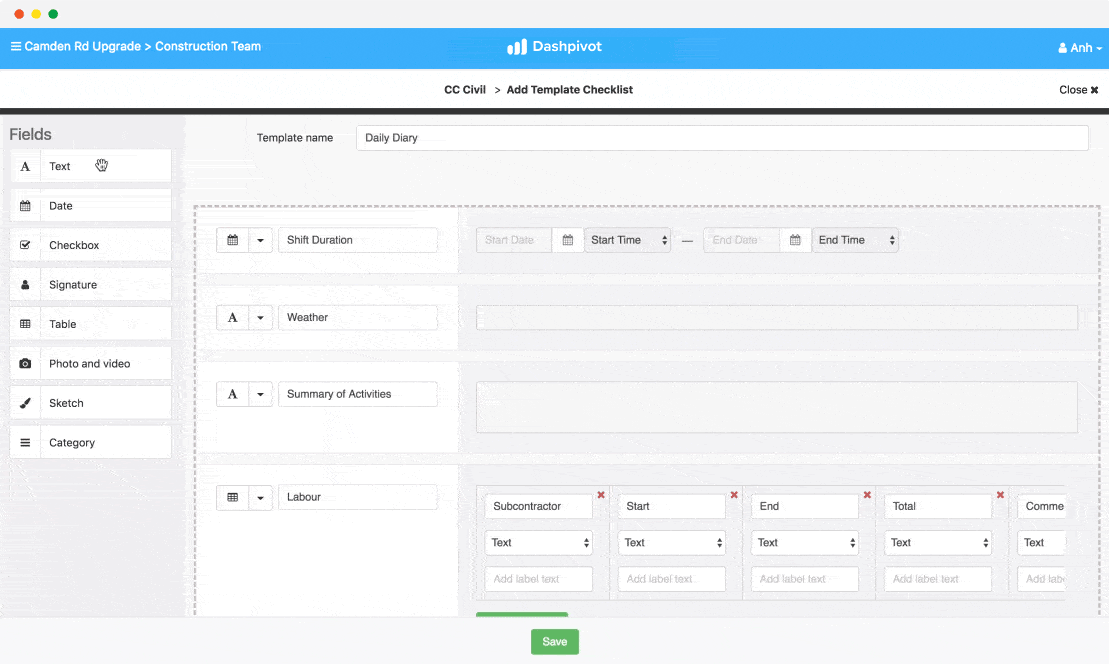 Use and modify this painting safe work method statement for free.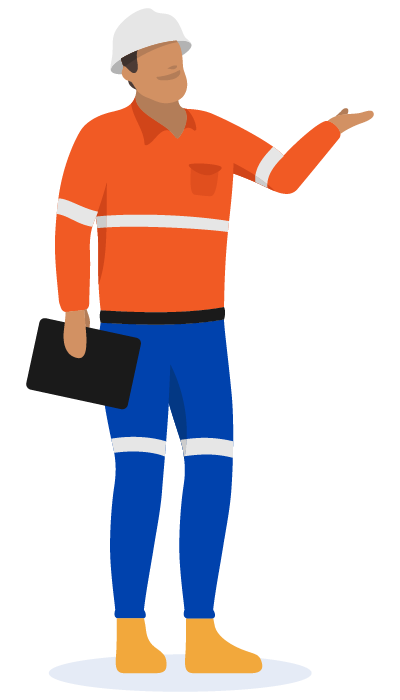 This painting SWMS is smarter than your average PDF, word or excel-based SWMS docs:
Access, read and sign off on your painting SWMS from anywhere at any time using any mobile, tablet or computer.
Customise, edit and update your safe work method statement in seconds with a drag-and-drop builder.
Ensure everyone is always working off the same latest version of the painting SWMS by storing and accessing it from the cloud.
Get a detailed audit trail and version control on your SWMS docs to make your records and procedures audit proof.
Download, print or share any of your safe work method statements as formatted PDF documents with your company logo.
Dashpivot is user friendly software used by thousands of people like you, and companies like yours.

Start easily streamlining your processes with Sitemate today