Power Tools Safe Work Method Statement (SWMS)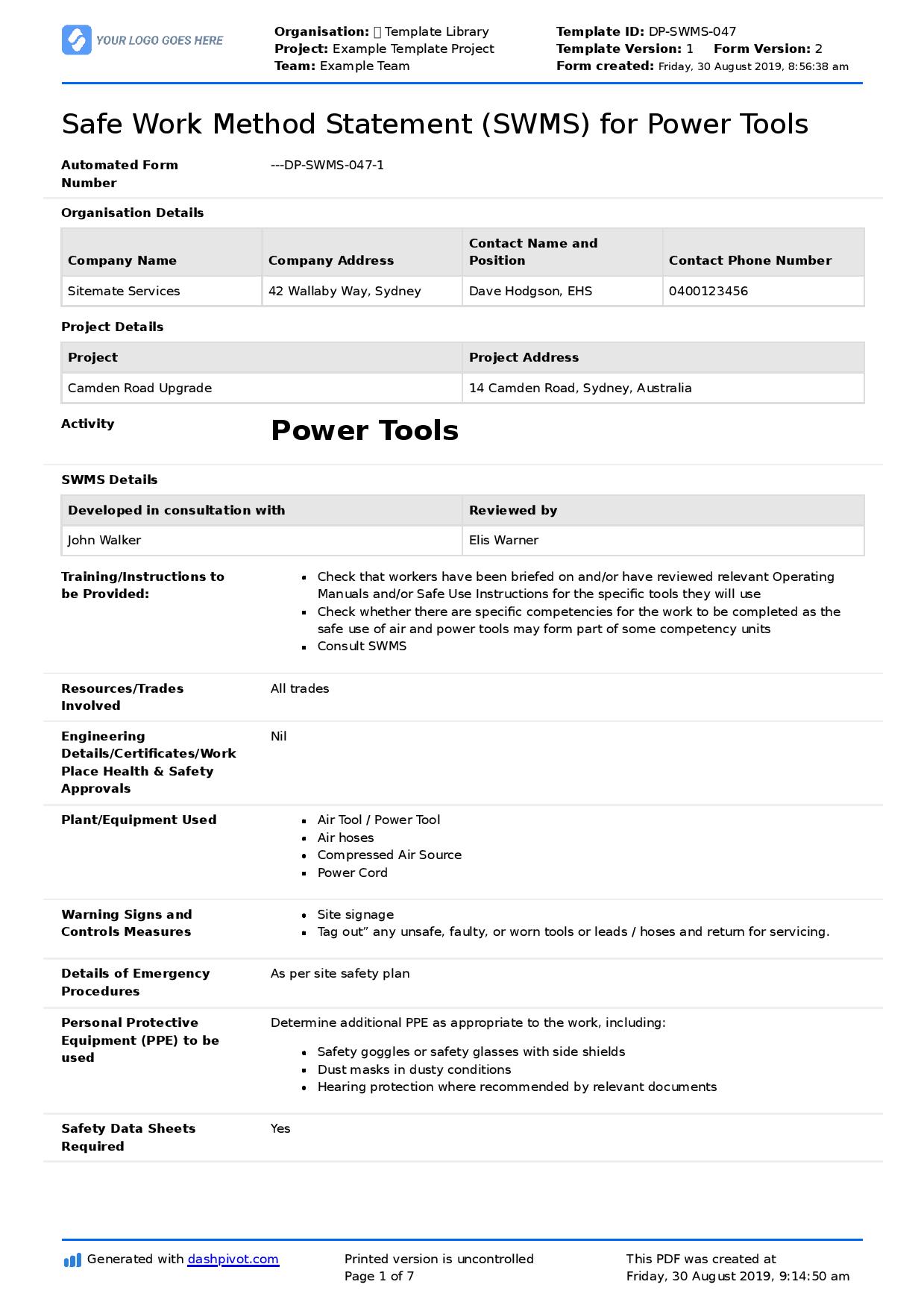 Use a smarter power tools SWMS for yourself now.
Preview this better power tools SWMS below. Open the SWMS entry and edit the template.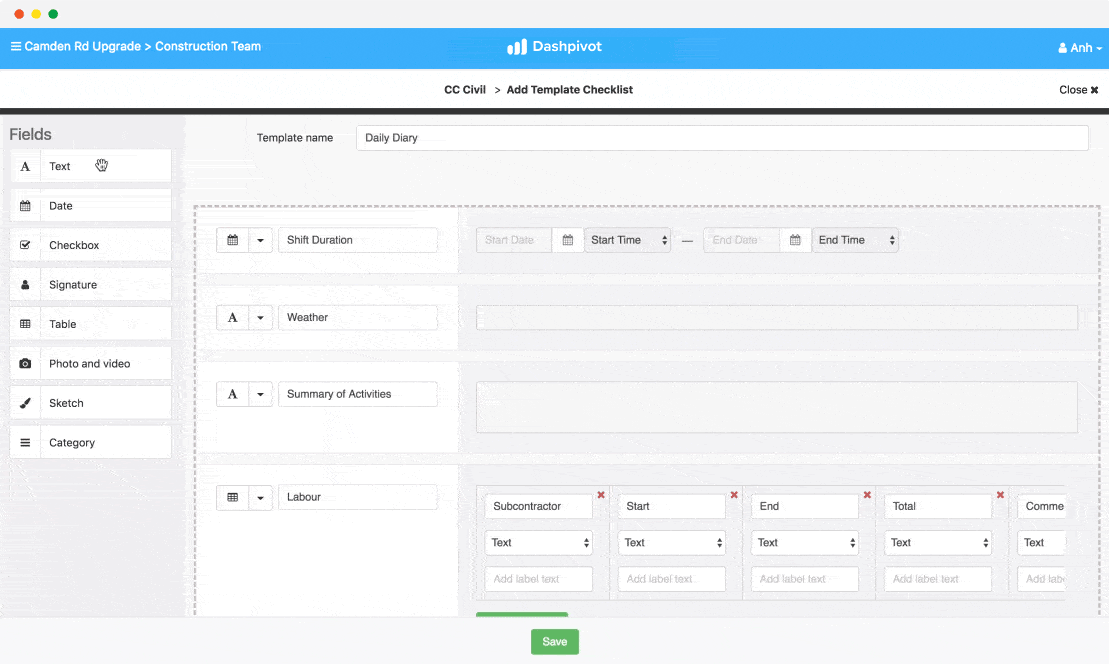 Use and edit this power tools safe work method statement for free now.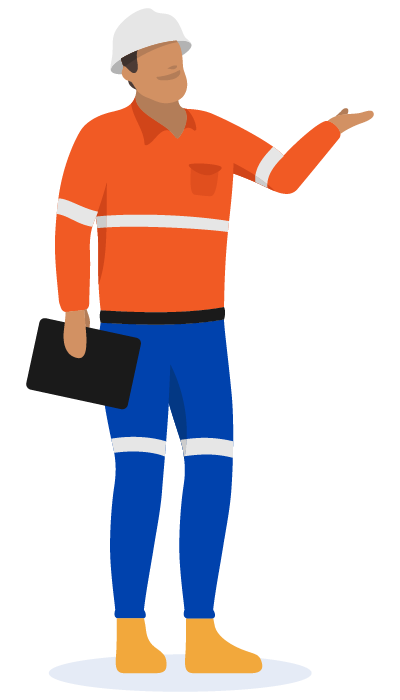 This SWMS doc is easy to use and easy to manage:
Access, update and sign off on the power tools SWMS on any device from site or in the office - mobiles, tablets or computers.
Customise the layout and contents of the safe work method statement to better suit your operations and requirements.
Store and control your SWMS online where it is stored securely and easy to find at all times.
Ensure everyone is always accessing the same latest version of the power tools SWMS by deploying the template to specific projects and teams.
Dashpivot is user friendly software trusted across the heavy industries.

People in 80+ countries use this safety software to streamline their safety operations.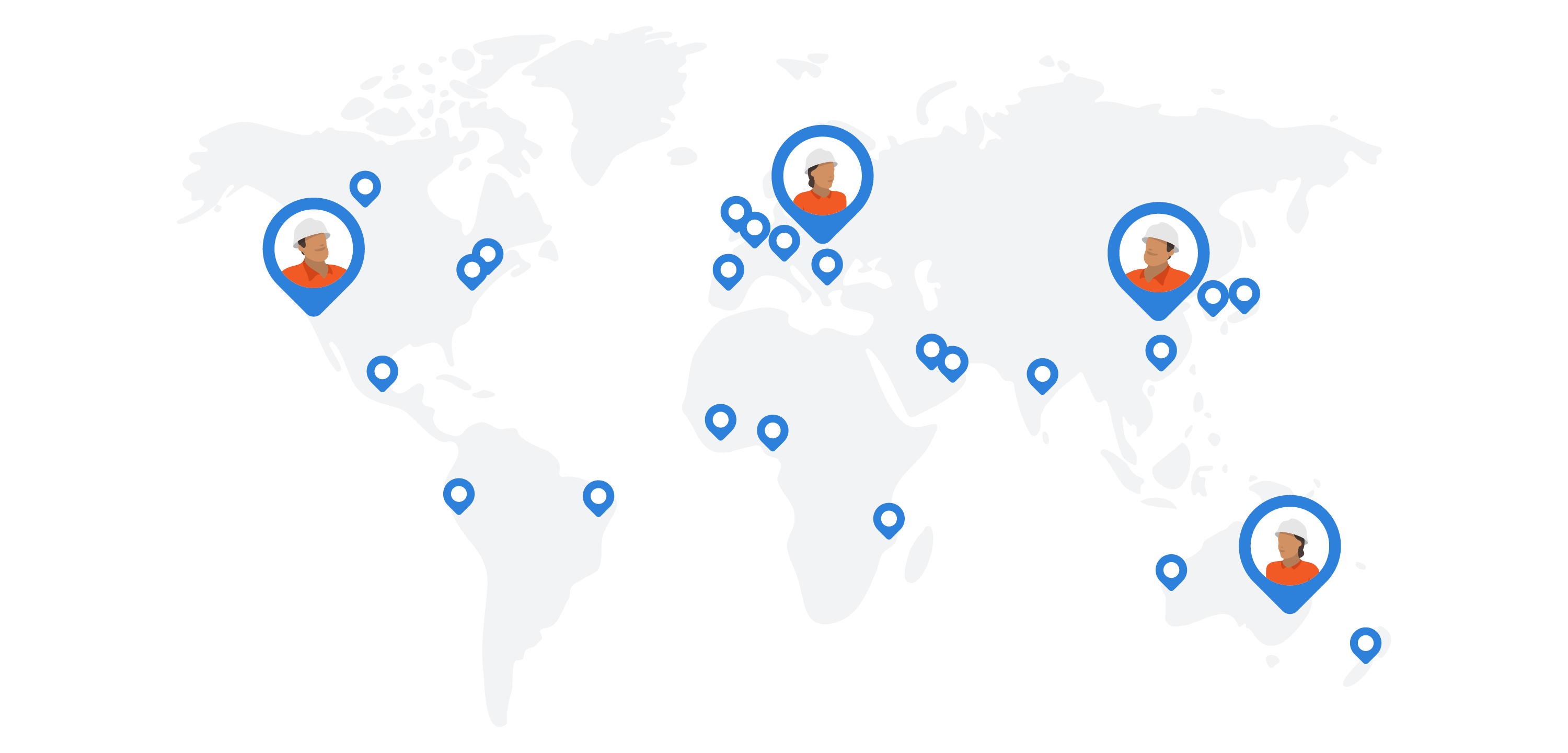 Start easily streamlining your processes with Sitemate today