Roof Access Safe Work Method Statement (Free SWMS)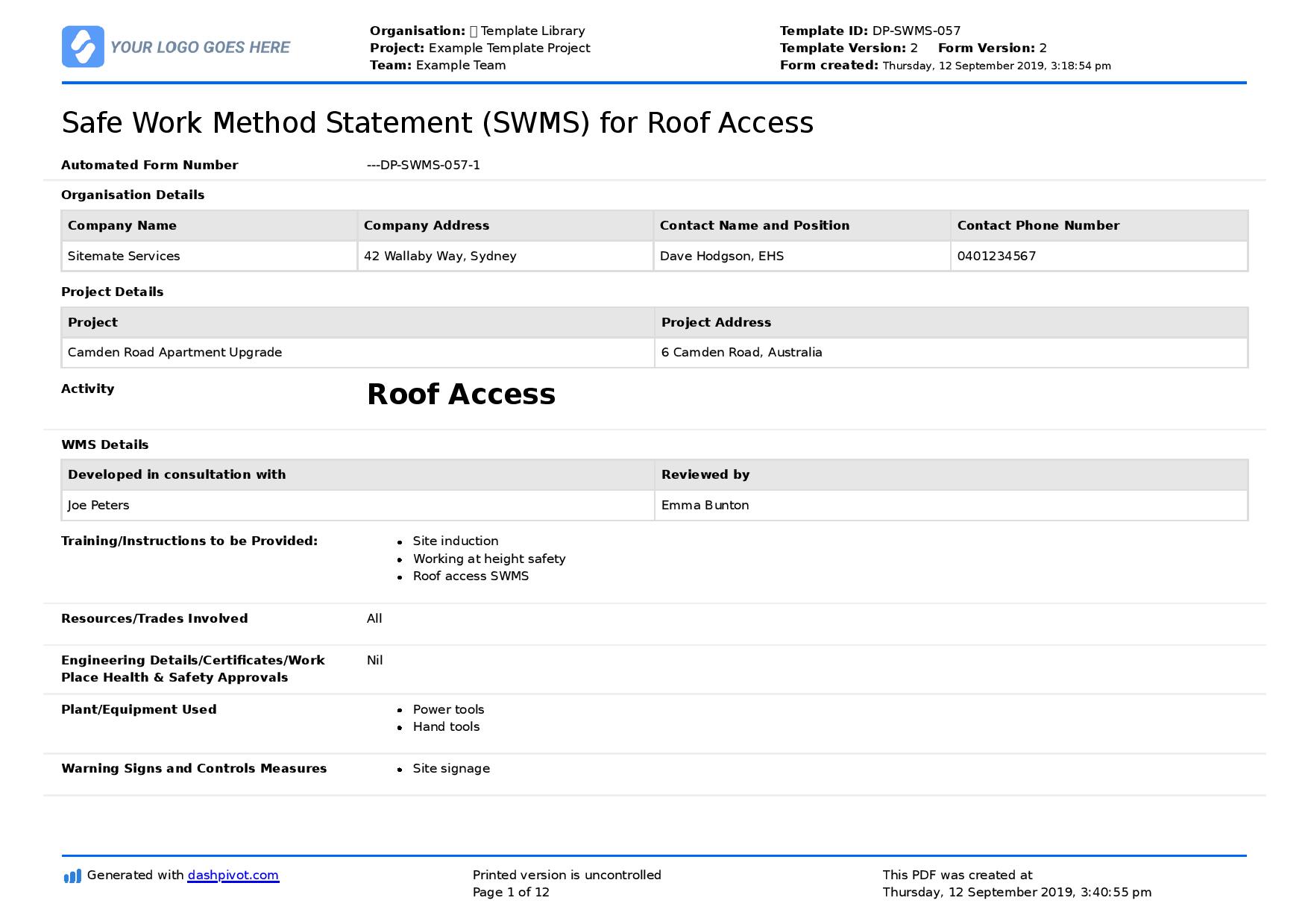 Use a better, smarter roof access SWMS for you and your teams.
Preview this roof access safe work method statement for yourself below.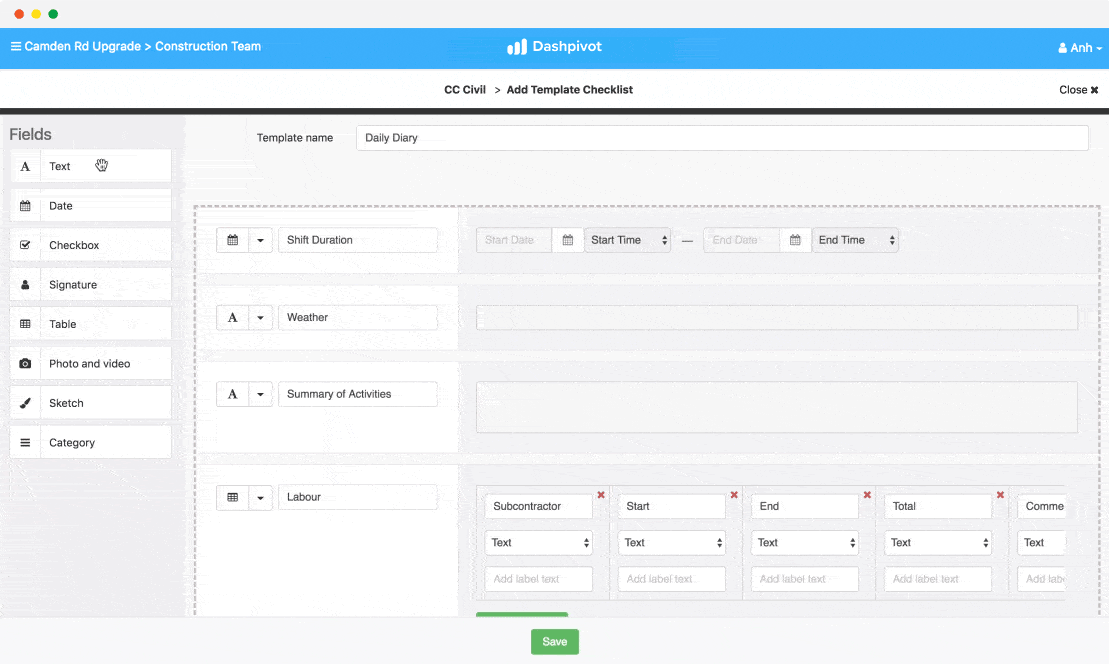 Use this SWMS for roof access on your jobs for free.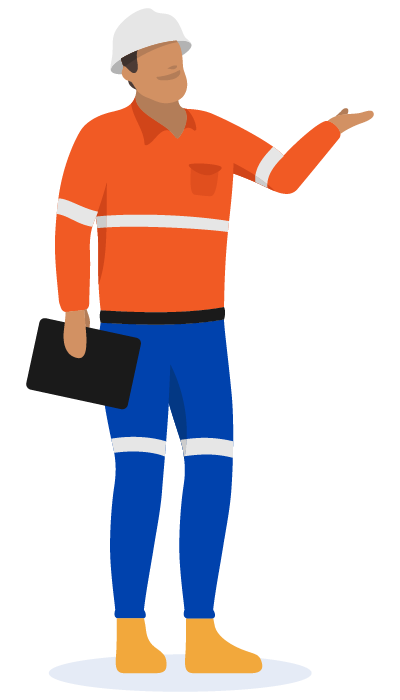 This roof access SWMS is easy to use and manage:
Enable workers to access and sign off on the SWMS directly from site using mobile devices, and access all of those records lnline in real-time.
Store your SWMS records online where they are secure and easy to find - or export them as PDF or CSV documents in one click.
Customise the SWMS layout and roof access job steps and controls to suit your projects and operations.
Dashpivot is user friendly software used by thousands like you.

Start easily streamlining your processes with Sitemate today