Safe Work Method Statement for Skid Steer Loader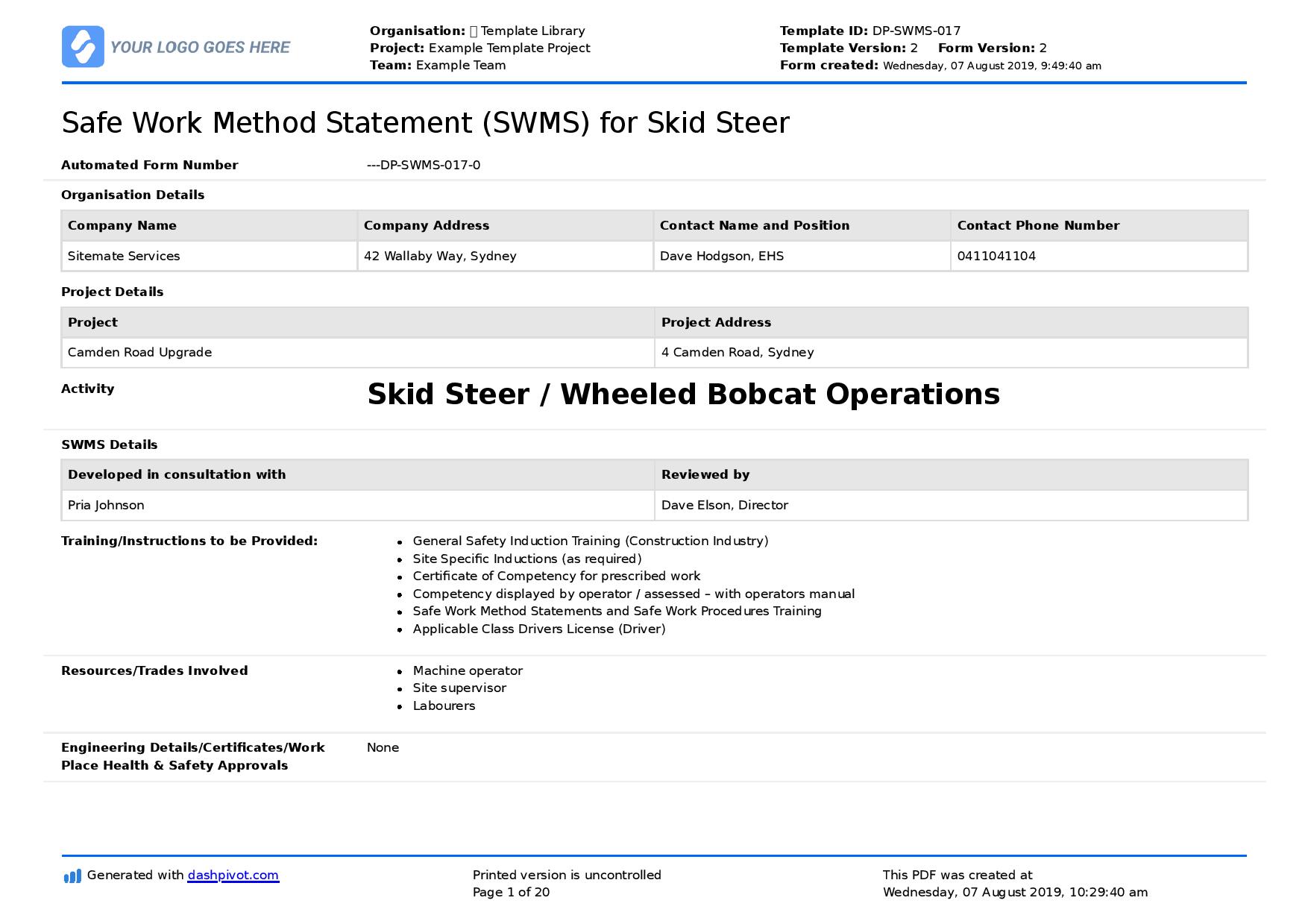 Improve how you manage your skid steer loader SWMS with this smarter version.
Preview this skid steer loader safe work method statement for yourself. Open the SWMS entry and try edit the template.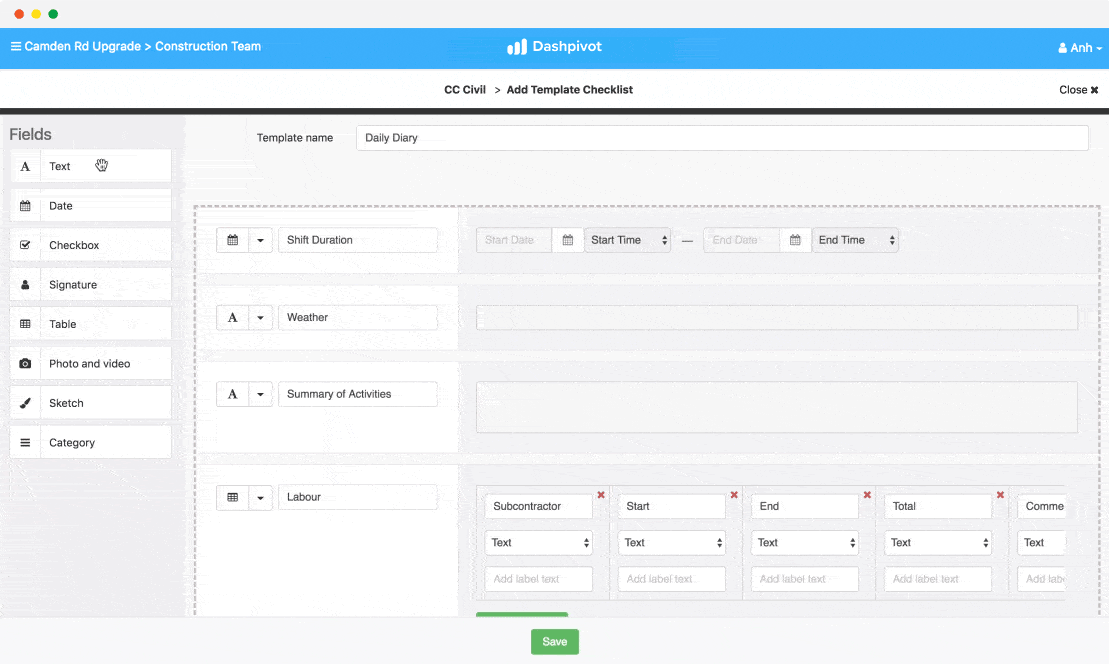 Use, download, print and share this skid steer loader safe work method statement for free.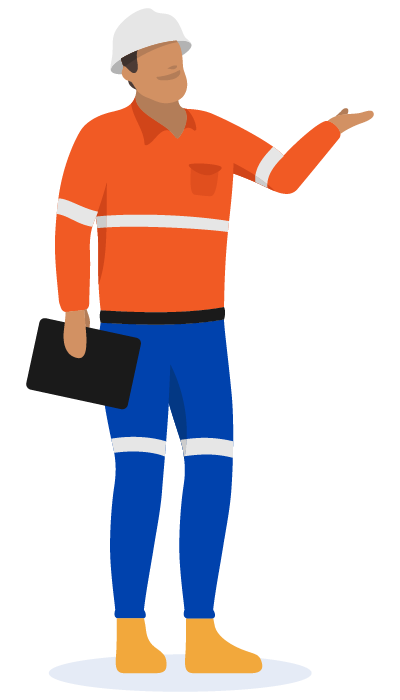 This skid steer loader SWMS makes your SWMS documents easier and more organised:
Access, view and sign off (acknowledge) the skid steer SWMS from anywhere using any mobile, tablet or computer.
Store your SWMS document online, where it is stored securely and can be collaborated on by multiple people in real-time, ensuring everyone is using the same latest version at all times.
Convert the digital SWMS record into a PDF or CSV format in a single click.
Customise the entire template and contents of the safe work method statement for your own skid steer loaders, projects and operations.
Dashpivot is user friendly software trusted on projects of all sizes.

People in 80+ countries use this safety management software to improve how they document, manage and track safety.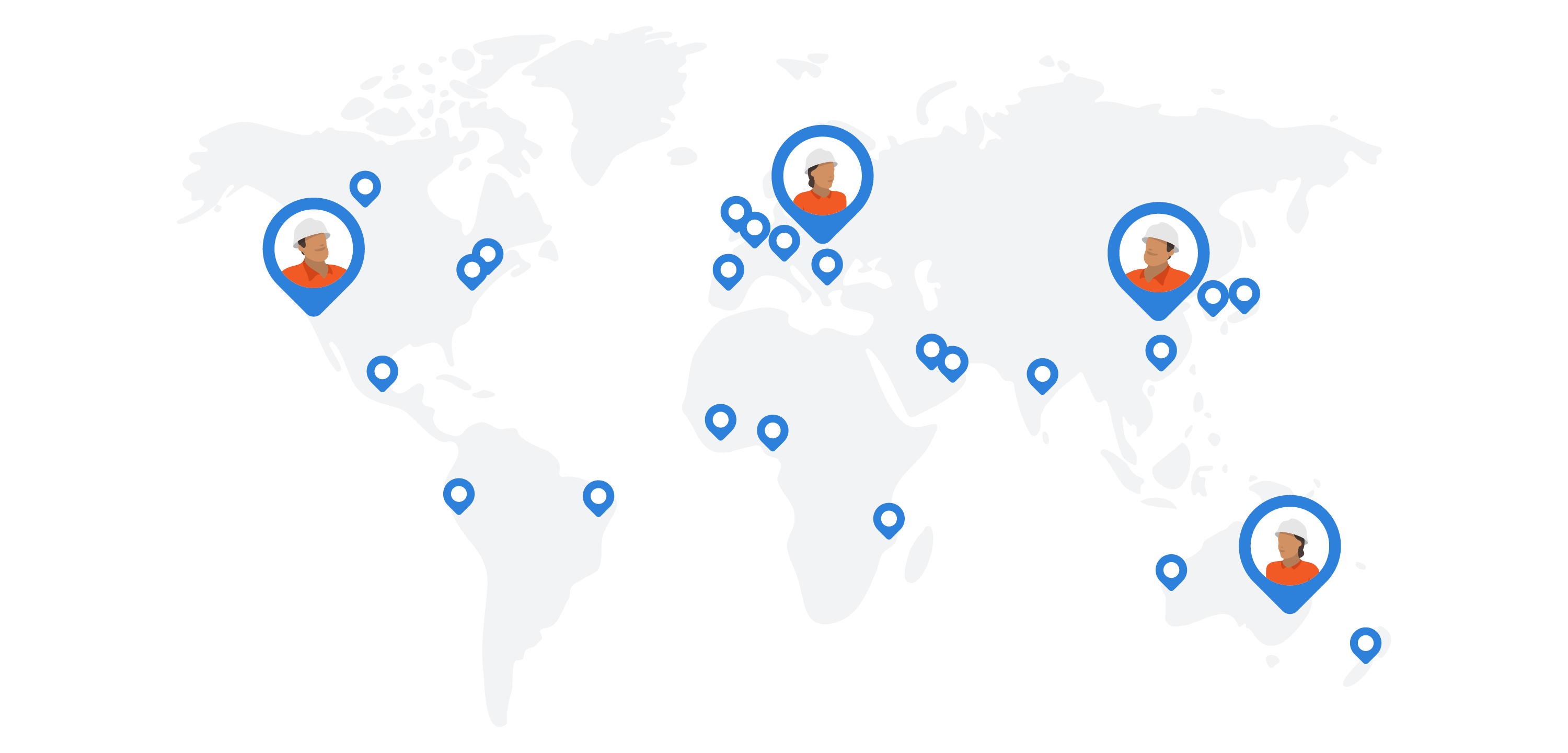 Start easily streamlining your processes with Sitemate today