For subcontractors and service businesses
Structure your information in the same way that you structure your projects.
Dashpivot enables subcontractors and service businesses to access and store their information in an easy and structured way.
For subcontractors and service business, the projects layer in the diagram act as 'folders' for specific clients, meaning you can store, access and share all of the information associated with a specific client in one space - and quickly toggle and move between clients.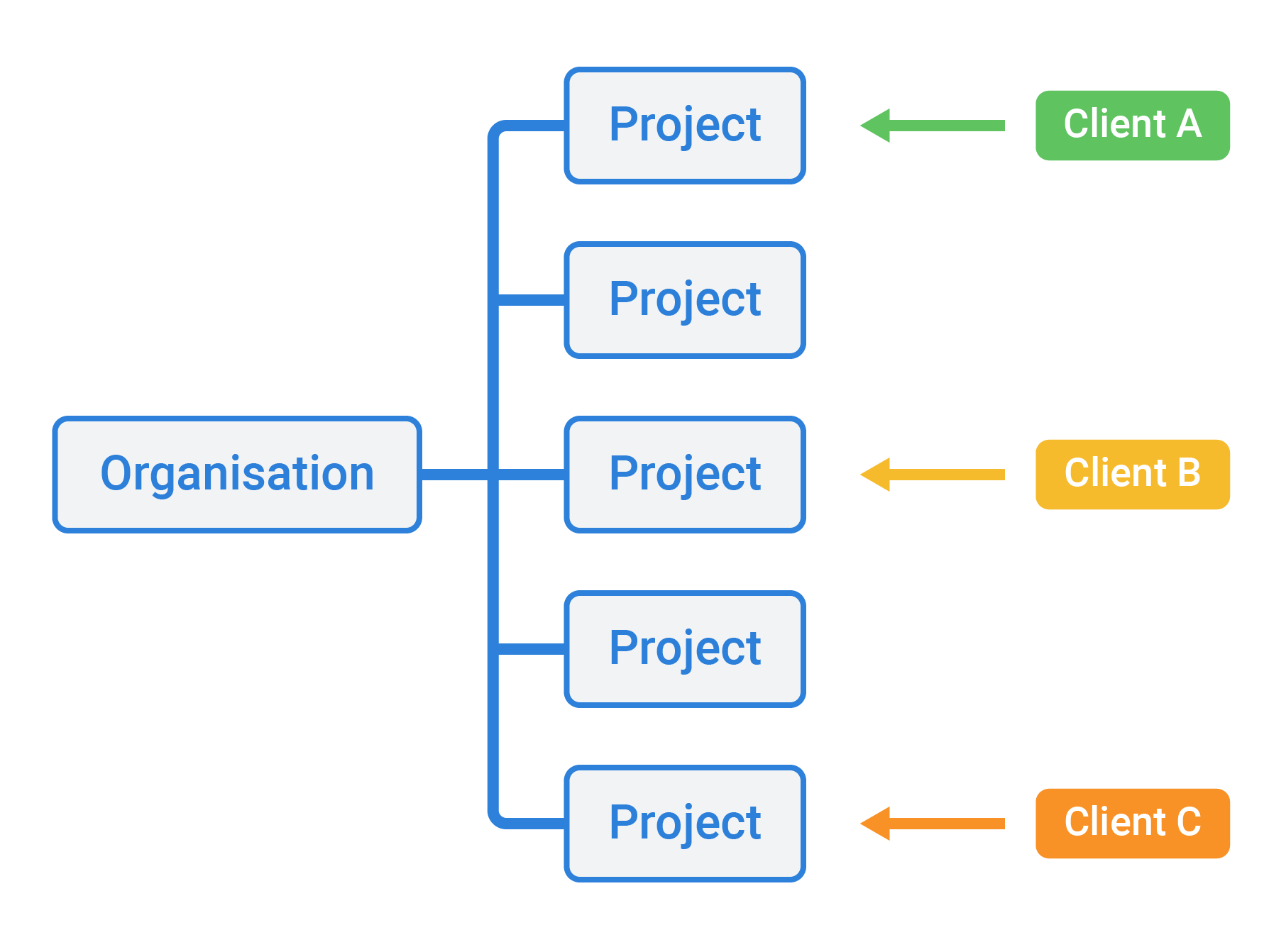 The flexible and dynamic system to match the dynamic nature of your projects and work.
Streamline and standardise how important information is captured on your sites with smart digital templates for:
Job sheets
Timesheets
Quality management
Safety management
+ more
One system with all of the tools and features you need to create, organise and share all of your important project information - without any of the admin.
List view
Keep all of your stationary documents like job sheets neatly stored in chronological order.
Workflow view
Automate time-consuming timesheet and permit approvals through powerful workflows.
Register view
Display timesheets, safety incidents and other information in a register, to quickly find what you are looking for.
Exported
Deliver perfectly formatted reports and documents every time to make everything you do look professional.
Track progress and other activities across your fast moving projects and sites in real-time, so you can understand what's happening at every level of your company.
Track and monitor progress
Track labour and other activity hours
Get safety insights
Stay on top of quality
+ more
Let Dashpivot aggregate and display your data for you, so you can focus on making good decisions about your projects and business.
Progress dashboards
Get real-time updates on progress to stay on top of all of your work from one place.
Track productivity
Understand where your productive hours and activity is being spent to truly understand ROI.
Safety analytics
Get safety insights at the company or project level to spot trends and improve over time.
Quality dashboards
Analyse your quality performance so you can continuously improve your work.
Start easily streamlining your processes today