Maintain more control over all of your fast moving people and data with a more structured information management system.
Dashpivot is setup so that you can easily manage piles of information flowing from many different sites and 'projects'.
All of your information is kept beneath the umbrella of your company, while the layer beneath this - projects - act as folders where you can store all of your information for specific clients.
This makes your data and information more organised, and means you can find and export specific information quickly and easily.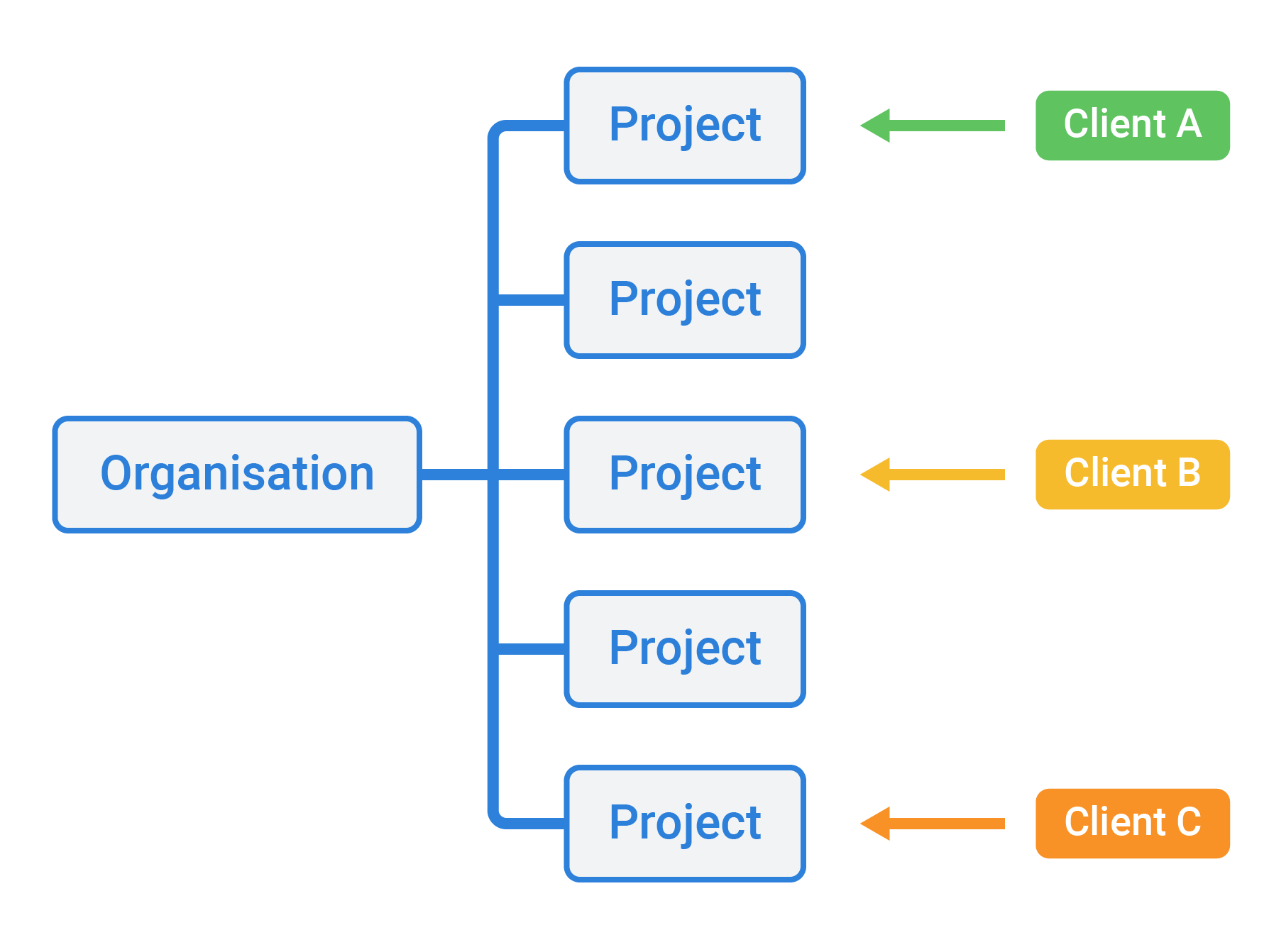 Understand what's happening across your entire workforce and portfolio using a single system.
Standardise how data is collected, while making it easier for your workforce to collect and manage information.
Site observation reports
Progress photos
Client reports
Logistics issues
Safety issues
Using a centralised tool to manage your information lowers the chance of it getting lost or misplaced, and eliminates the need for converting it between different formats.
List view
Every form or photo captured in the system is instantly synced to the cloud and organised in date order.
Workflow view
Setup automatic workflows so that logistics and safety issues can be notified and rectified quickly.
Register view
Convert form and document entries into a register in a single click, so you can find specific detail quickly.
Exported
Download, print or share any of your information in perfectly formatted PDF reports and documents.
Get a visual view of how your teams and business is performing, as it happens.
Track progress
Understand your quality performance
Get safety insights
+ more
Display your information through analytics to get real-time insights about your projects and make more informed decisions about what to do.
Progress dashboards
Get real-time updates about your activity, supplies and how you are tracking every step of the way.
Safety dashboards
Display charts and graphs which highlight where safety is going wrong, and how it can be improved.
Quality dashboards
Get accurate data about defects, issues and understand if you are delivering quality.
Start easily streamlining your processes today