RFI Construction template - Better than excel, word and PDF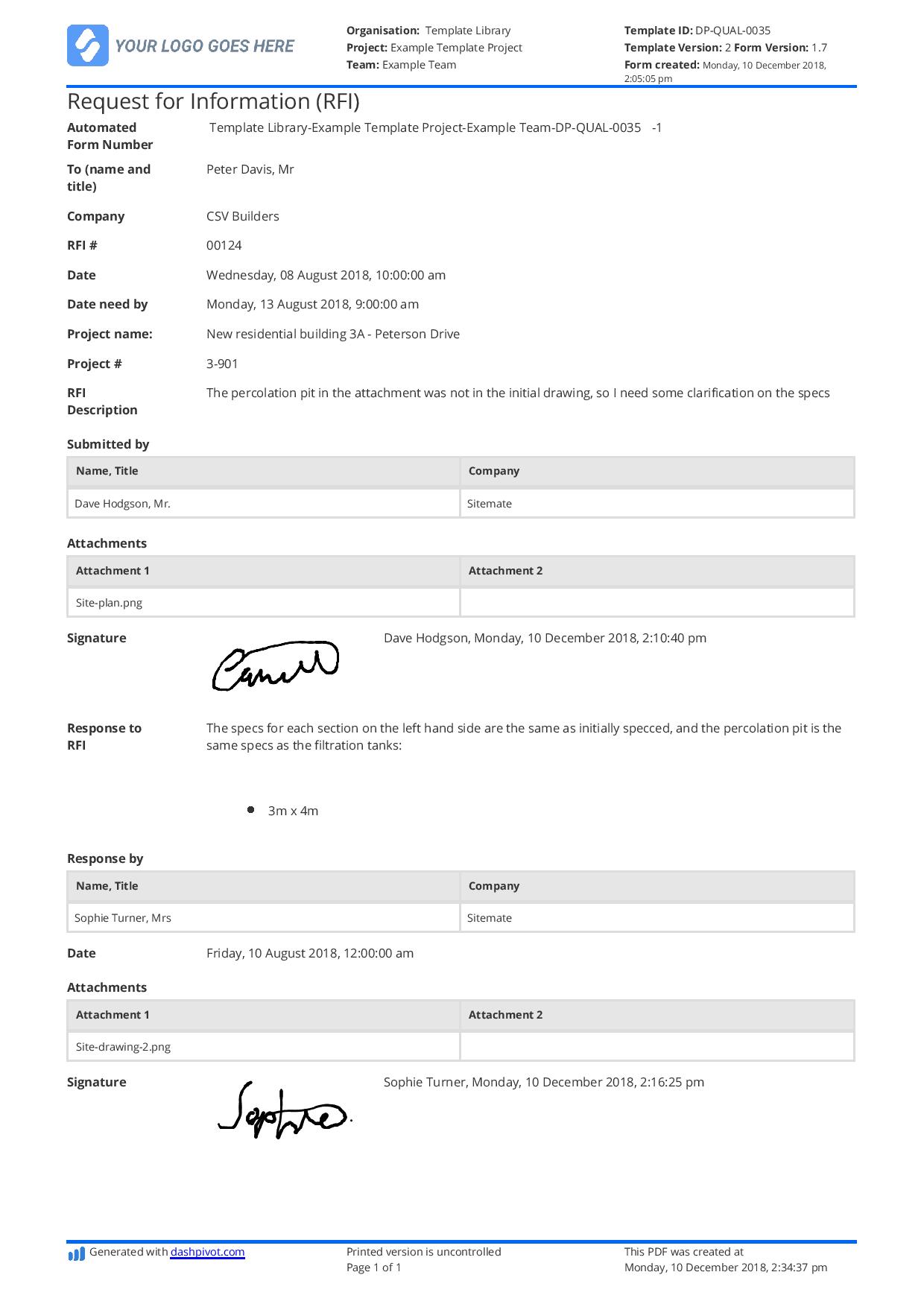 How does this digital RFI template for construction work?
Preview how this smart and automated RFI construction template works below. See how an RFI moves from column to column with an approval signature and click on an RFI entry to see the layout.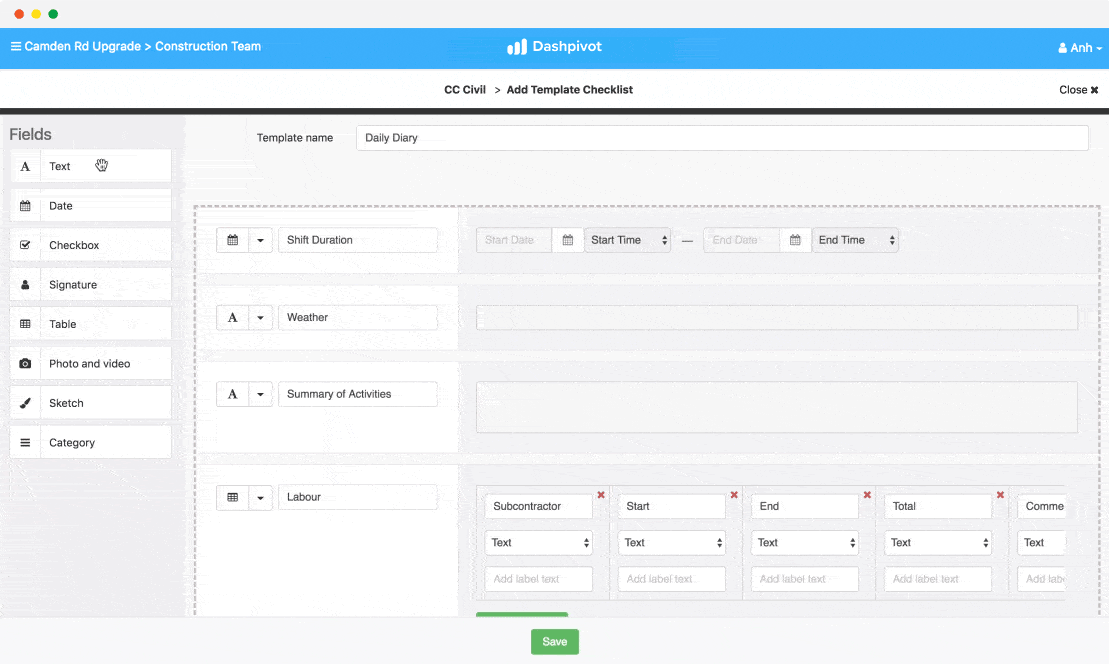 Use and edit this construction RFI template for your company and projects for free.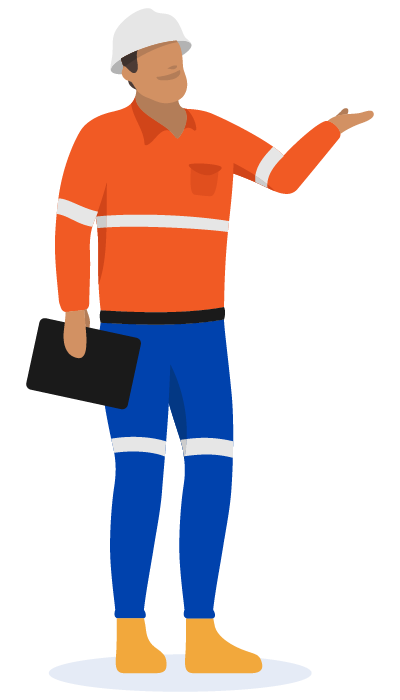 This RFI template is powered by Dashpivot software, making it quick and easy to create and manage your RFIs:
Manage your requests for information in the cloud, where they are stored securely and always accessible. This saves the uploading, downloading, emailing and formatting of documents.
Setup simple workflow automations so that internal and external parties are notified when the RFI is ready to be answered and signed off.
Download, print or send your RFIs as CSV or PDF documents with your company logo and branding.
Customise the RFI template with easy drag-and-drop functionality.
Instantly format your completed construction RFIs into timeline view or register view.
Dashpivot is user friendly quality management software being used in 80+ countries today.

People in 70+ countries use software to streamline how they manage RFI's.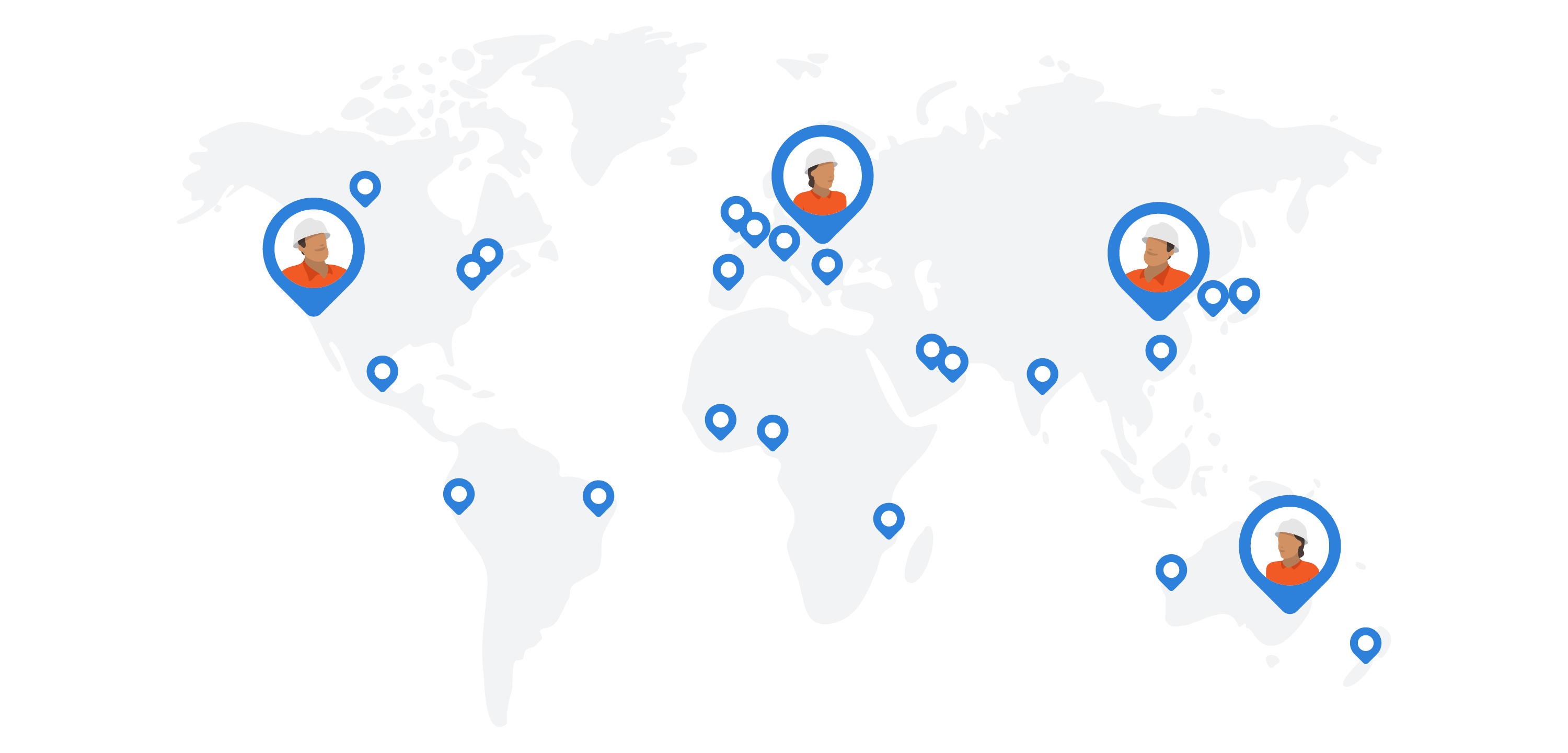 Start easily streamlining your processes with Sitemate today