Asbestos Management Plan template - Free to use and customisable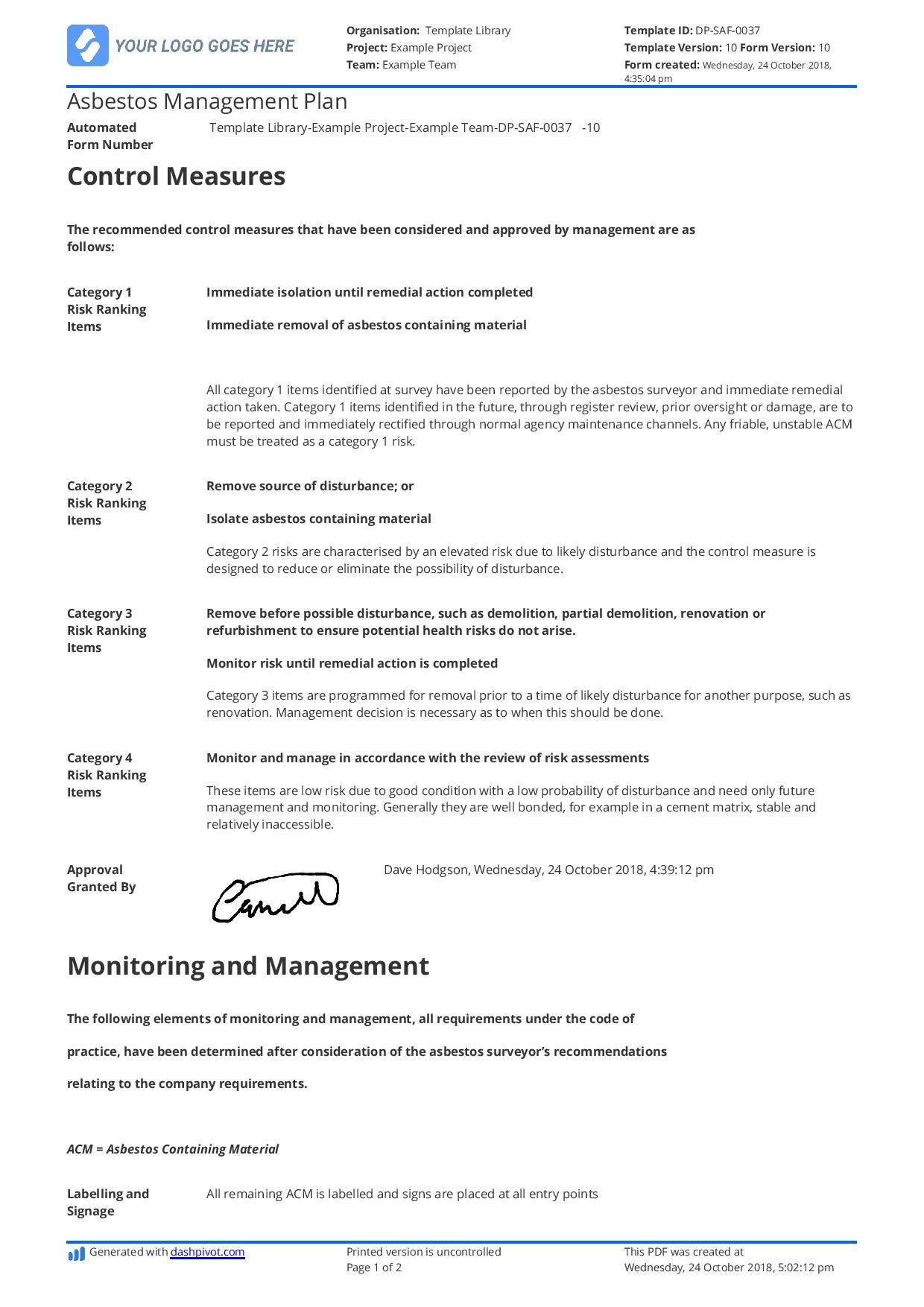 So how does this digital asbestos management plan template work for you and your projects?
Get a preview of how this asbestos management plan works for yourself below. Your asbestos management plans will be safely stored in the cloud and always accessible and editable.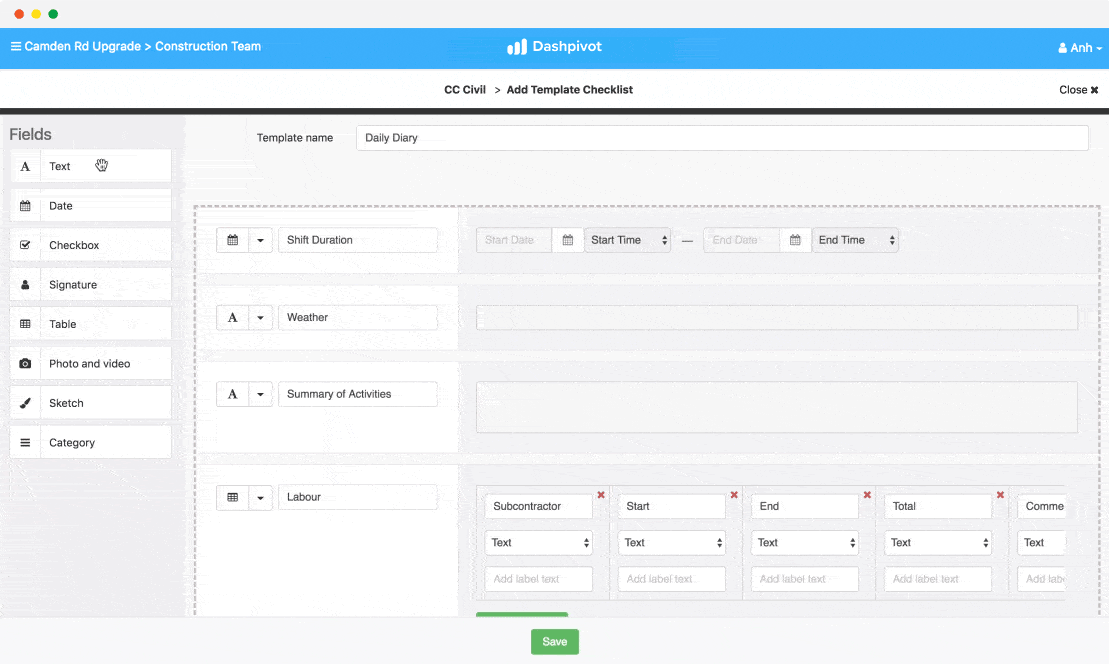 Use and edit this asbestos management plan template for free.
This asbestos management plan template is powered by the proven project management software, Dashpivot:
Download, print or send your asbestos management plans as CSV or PDF documents with your logo and custom colours.
Manage your plans in the cloud, where they are secure, organised and accessible and editable in real-time. This prevents multiple versions circulating and poor document control, as well as eliminates time spent downloading, uploading and emailing documents.
Edit, add and customise the asbestos management plan template to suit your projects and needs with simple drag-and-drop functionality.
Take and add supporting attachments to your plans.
Format your completed asbestos management plans into a timeline or register view, instantly.
Dashpivot is user friendly safety management software trusted by companies who care about improving their safety outcomes.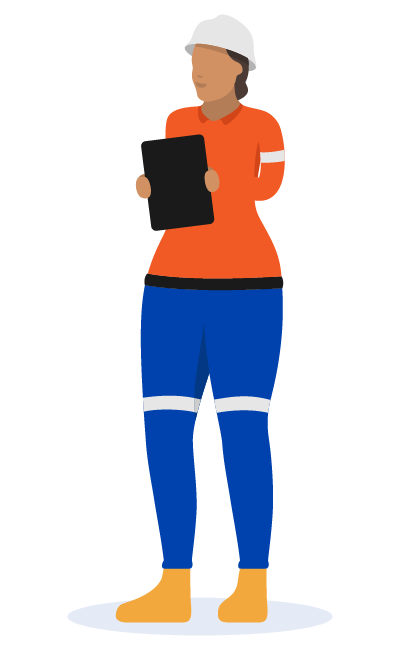 People in 70+ countries use this safety management system to improve how they get their work done.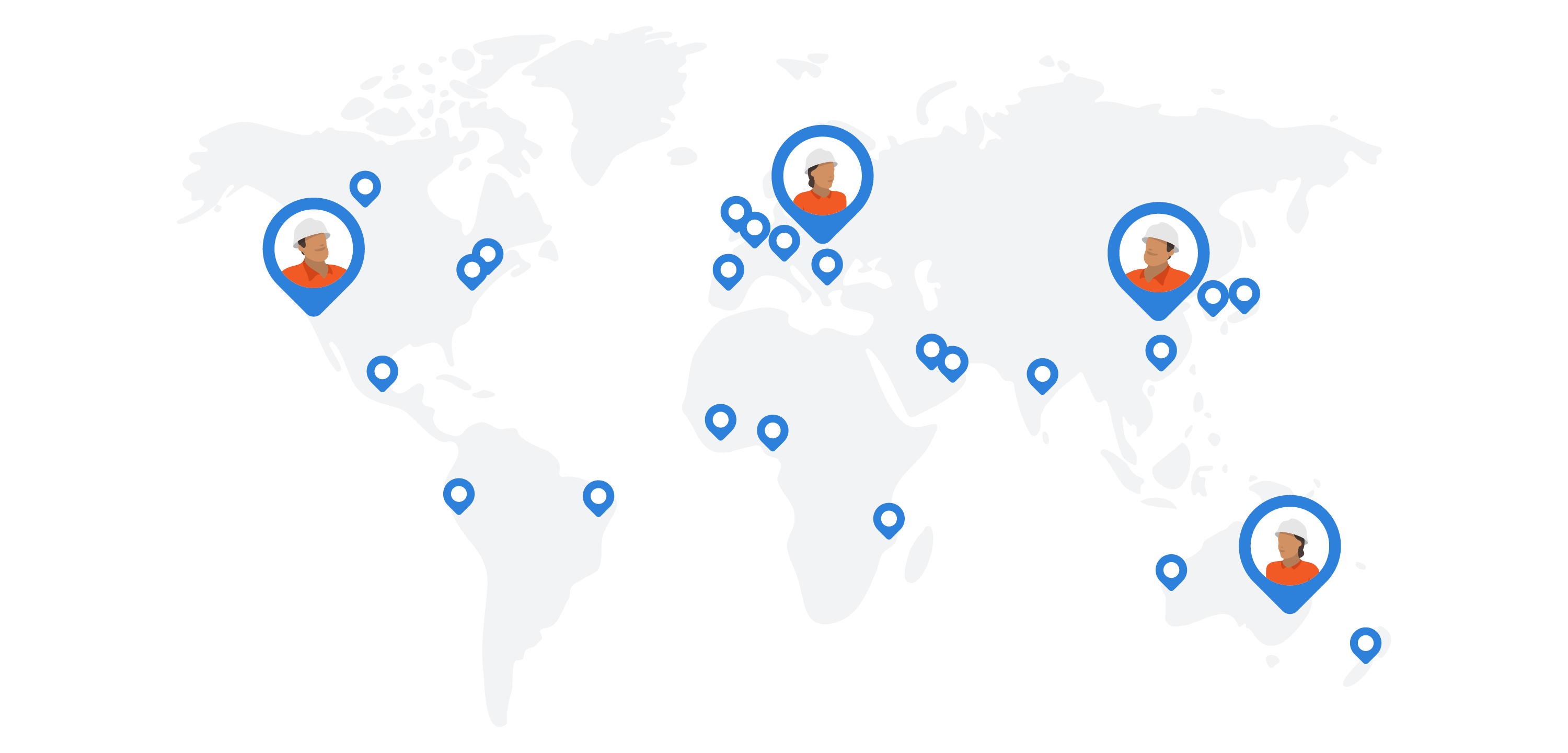 Start easily streamlining your processes with Sitemate today