Safe Work Method Statement for setting out a building site or site establishment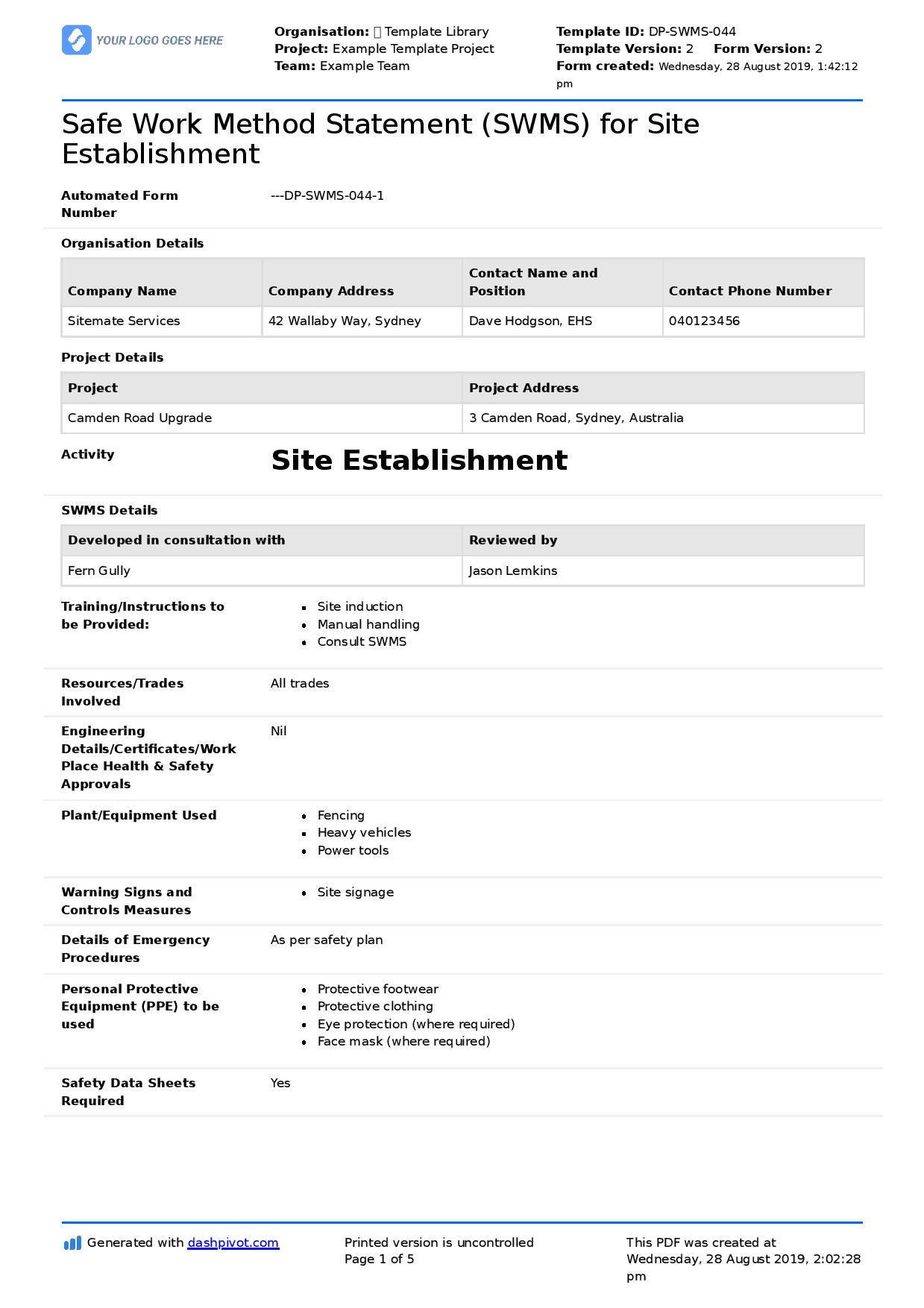 How does this SWMS actually work when you are setting out a building site?
Get a preview of this smart site establishment SWMS below.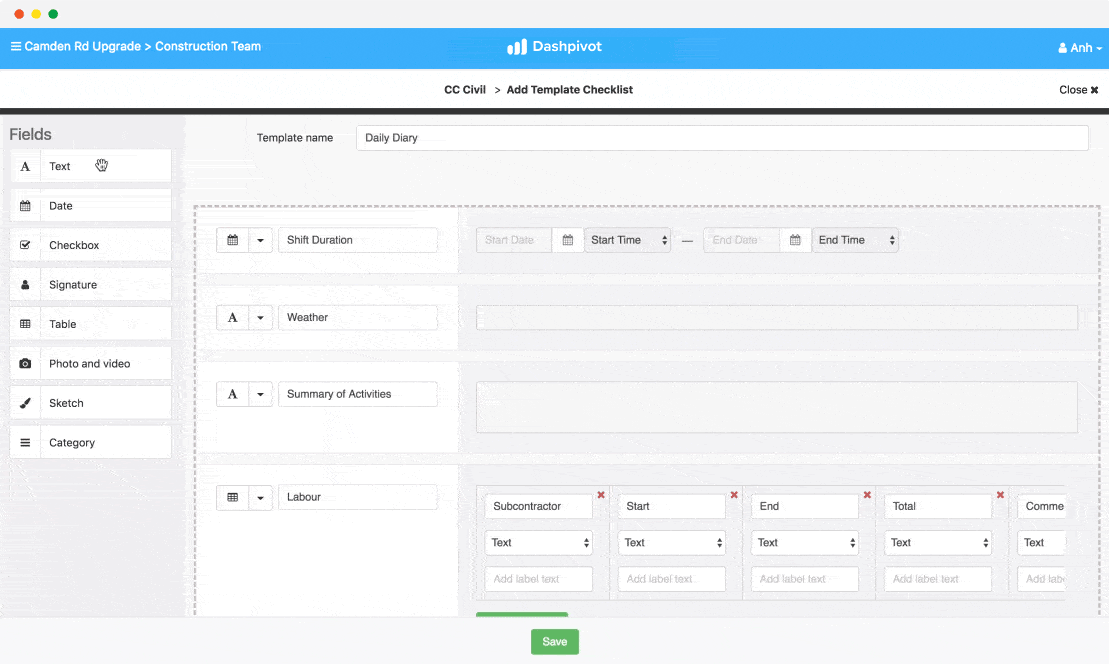 Use and edit this site establishment SWMS for free.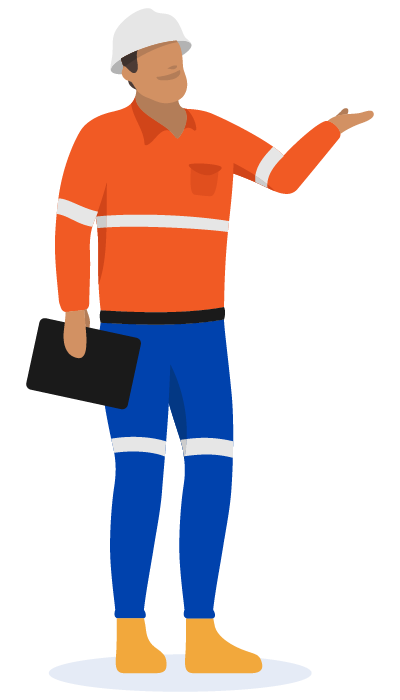 This SWMS for setting out a building site is easy to use and manage:
Customise any of the sections or content of the site establishment SWMS to suit your projects, sites and safety requirements.
Give everyone instant access to the SWMS from any device including mobiles and tablets directly from site.
Store your SWMS online, with the ability to generate professional PDF records in a single click.
Get smart features like version control and audit trails for better compliance and document control.
Dashpivot is user friendly safety management software trusted across the industries.

People in 70+ countries use this safety software to improve how they capture, organise and track safety.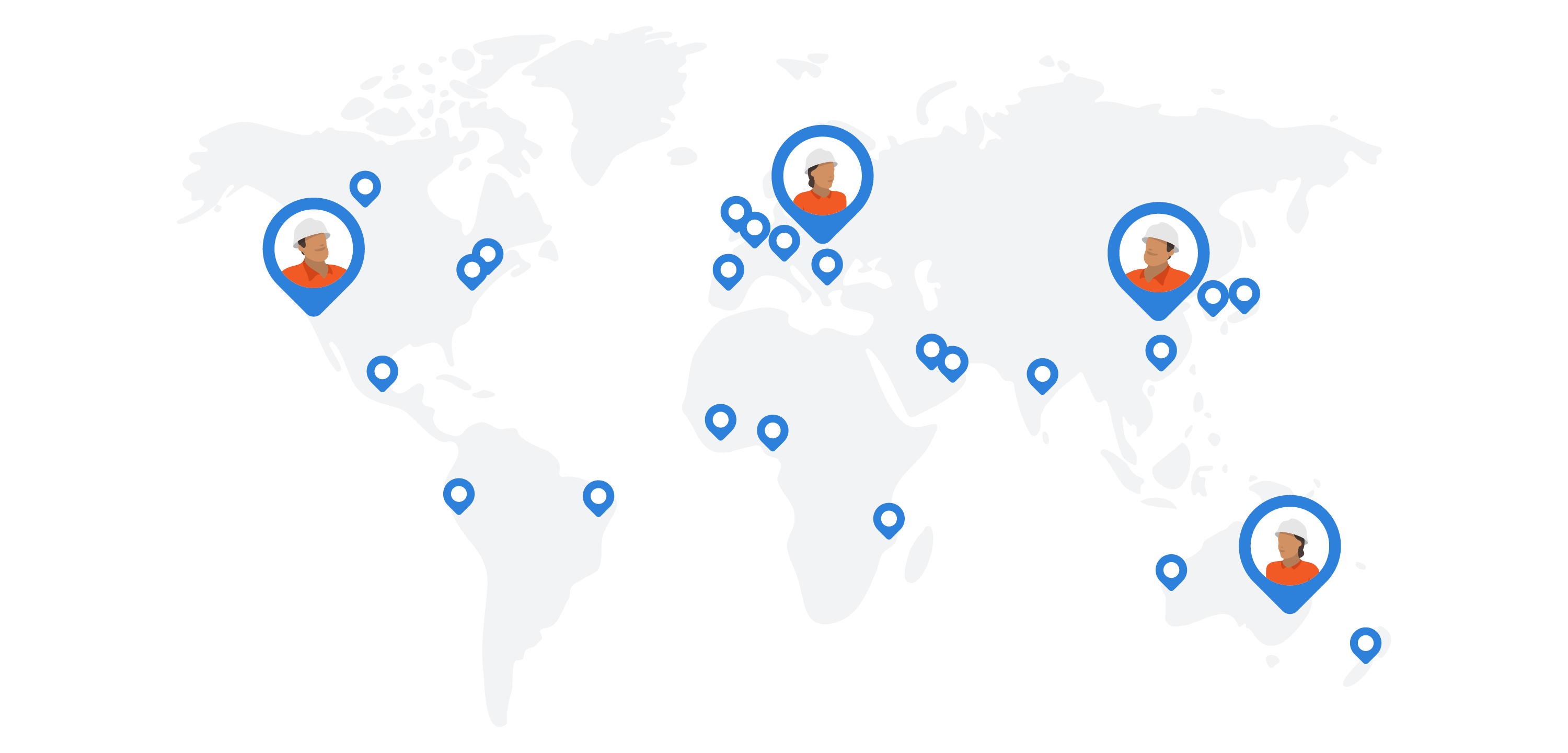 Start easily streamlining your processes with Sitemate today