Punch List Spreadsheet (Free automated register)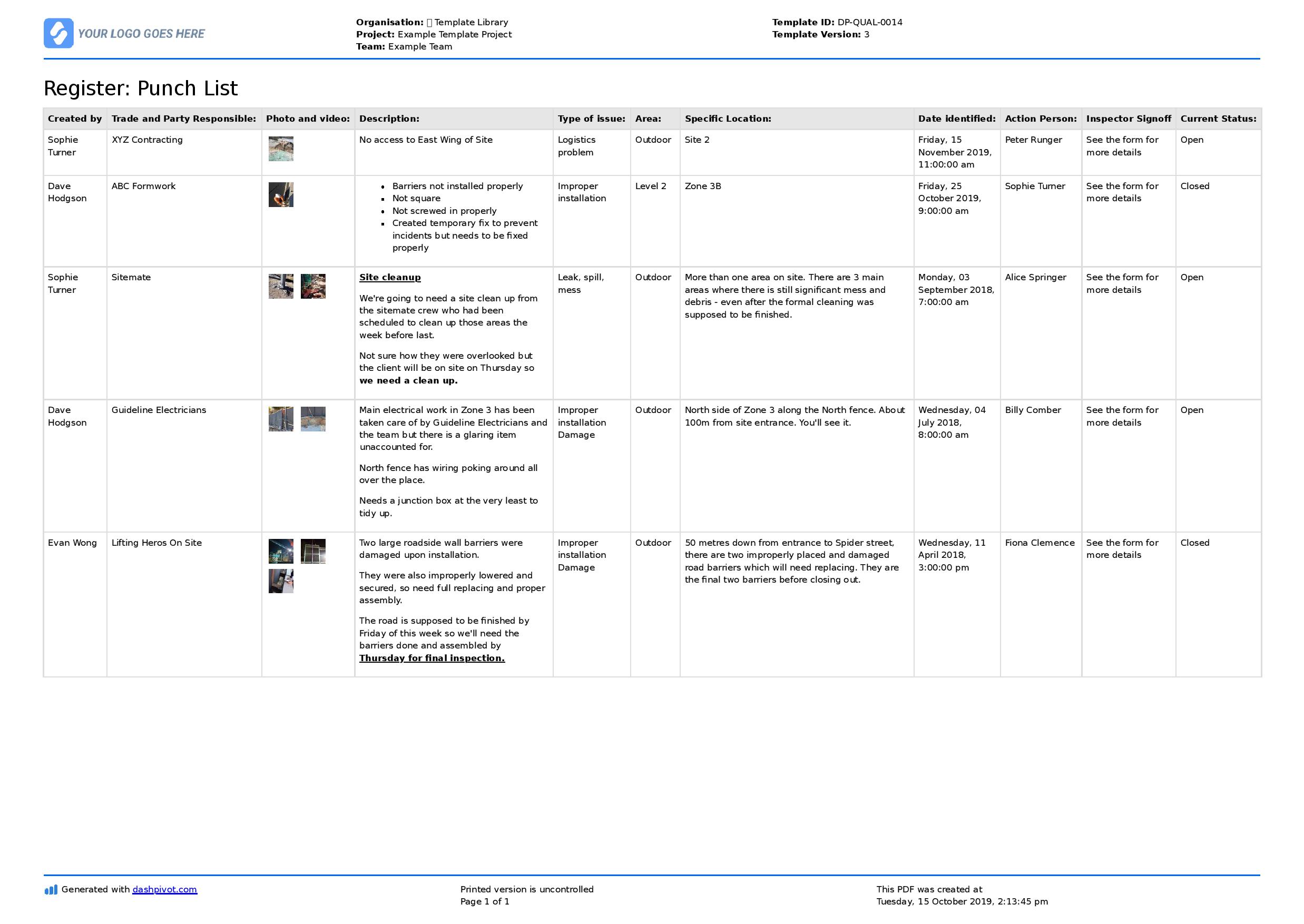 Everything you like about a normal spreadsheet or excel, without the work.
Take advantage of the smart digital punch list spreadsheet to save massive amounts of time and improve your record keeping, and have the flexibility to export your spreadsheet as a CSV or PDF document with your company logo and colours.
Download, print or share the spreadsheet in a single click.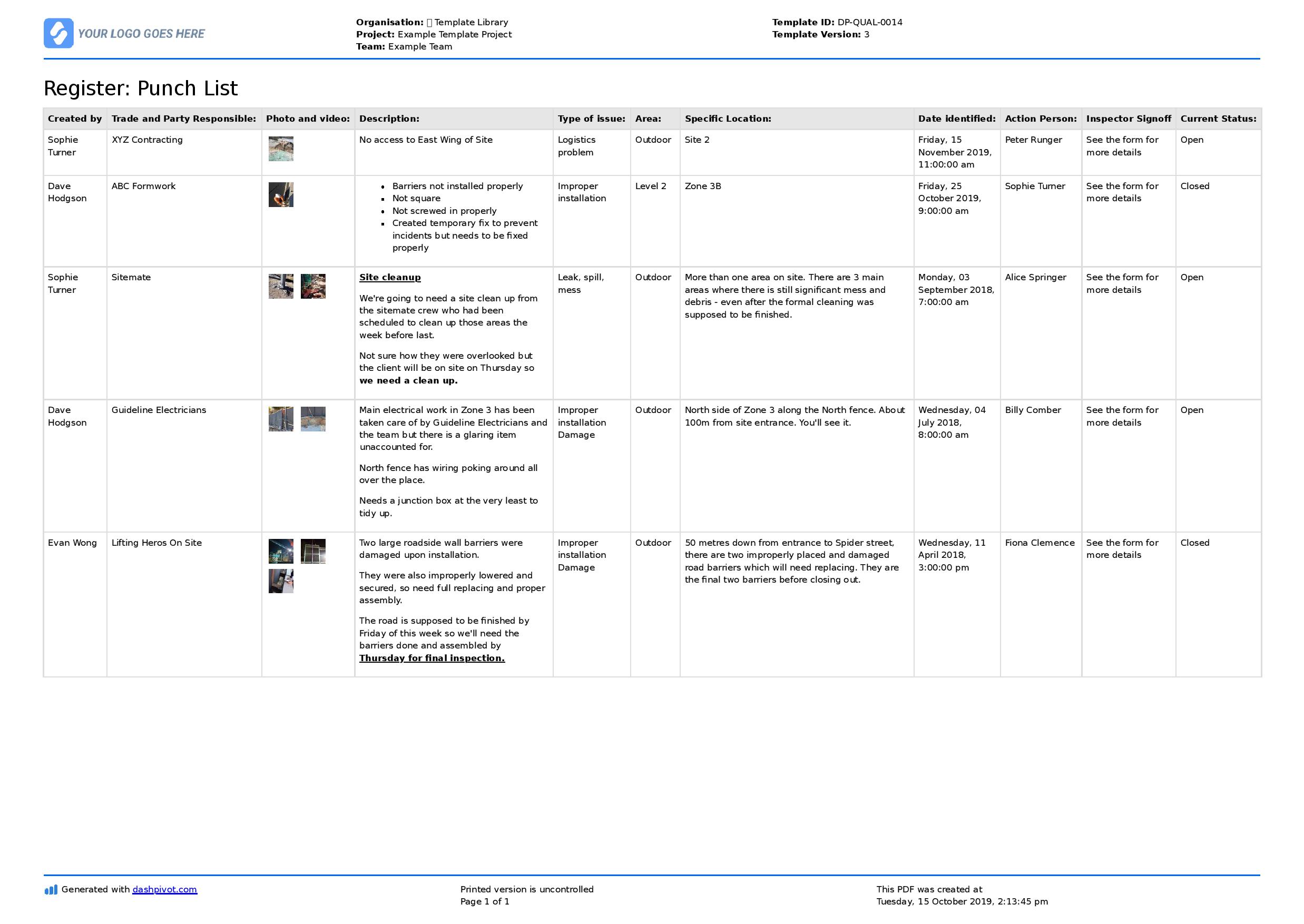 Use this punch list spreadsheet template for free.
Everything you like about a normal spreadsheet or excel, but more powerful.
This punch list spreadsheet is simple to use and easy to manage:
Automate the reconciliation of new punch list items with every new entry on site or in the field automatically populating your punch list spreadsheet.
Get new punch list data in real-time, and never lose a record or important photo with instant syncing.
Customise the spreadsheet columns and content to better suit your own quality requirements.
Have multiple people working on and adding to the same spreadsheet to ensure everyone is working off and referencing the same latest version.
Dashpivot is user friendly software trusted on projects of every size.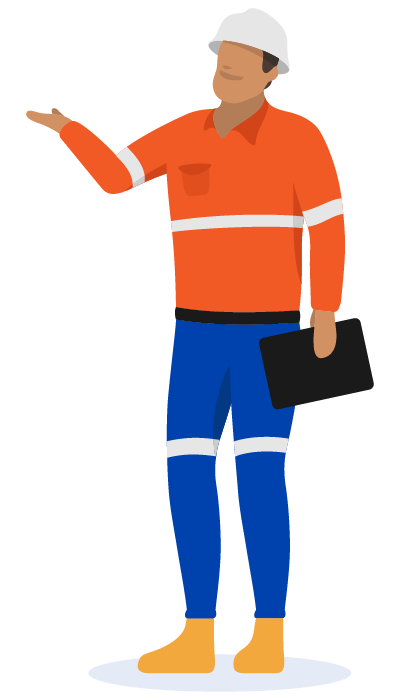 People in 70+ countries use this software to streamline how they document, organise and track punch lists.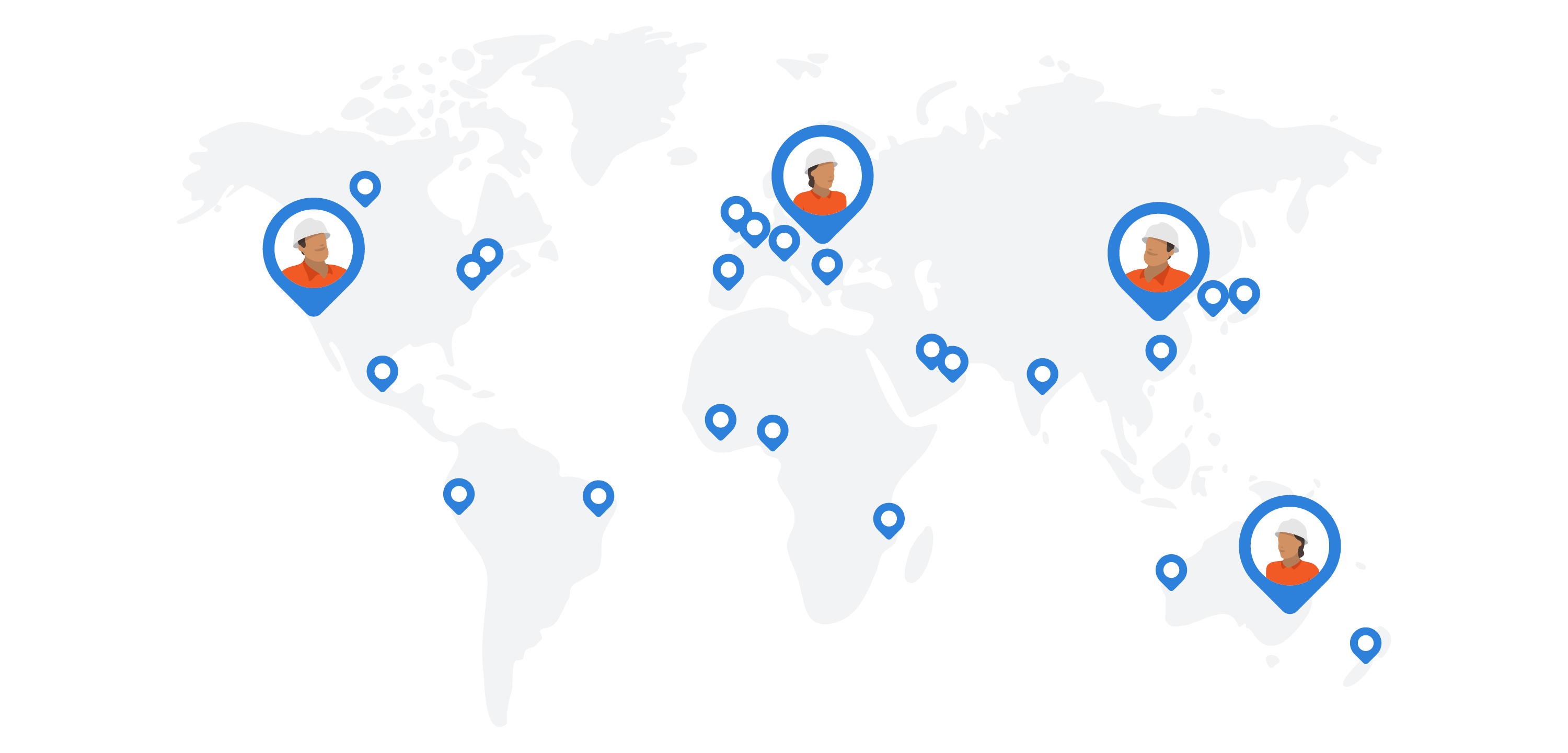 Start easily streamlining your processes with Sitemate today