Confined Space Rescue Plan template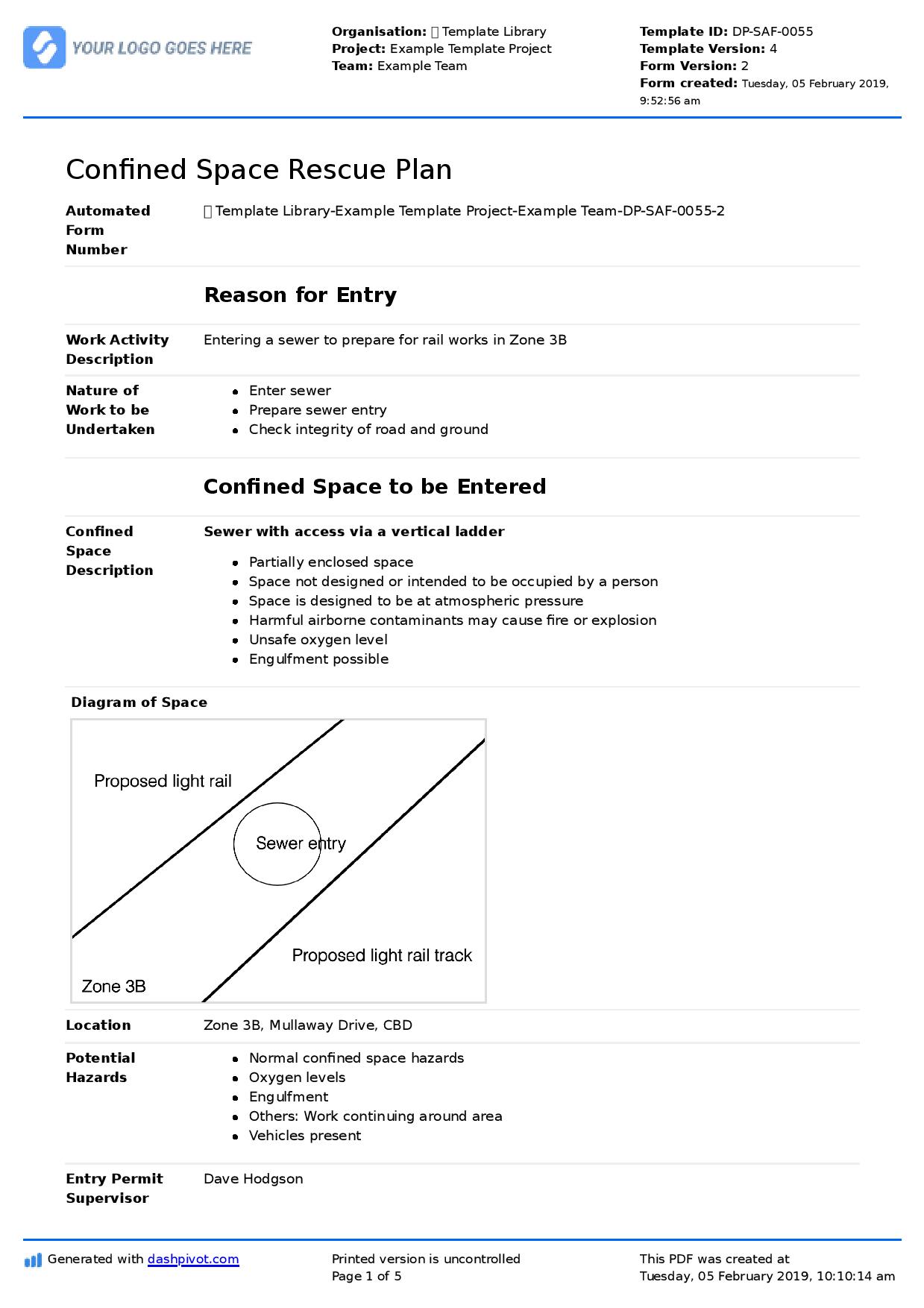 How can this confined space rescue plan template work for you?
Preview how this confined space rescue plan template works below. Open the plan entry, and try editing the template for yourself.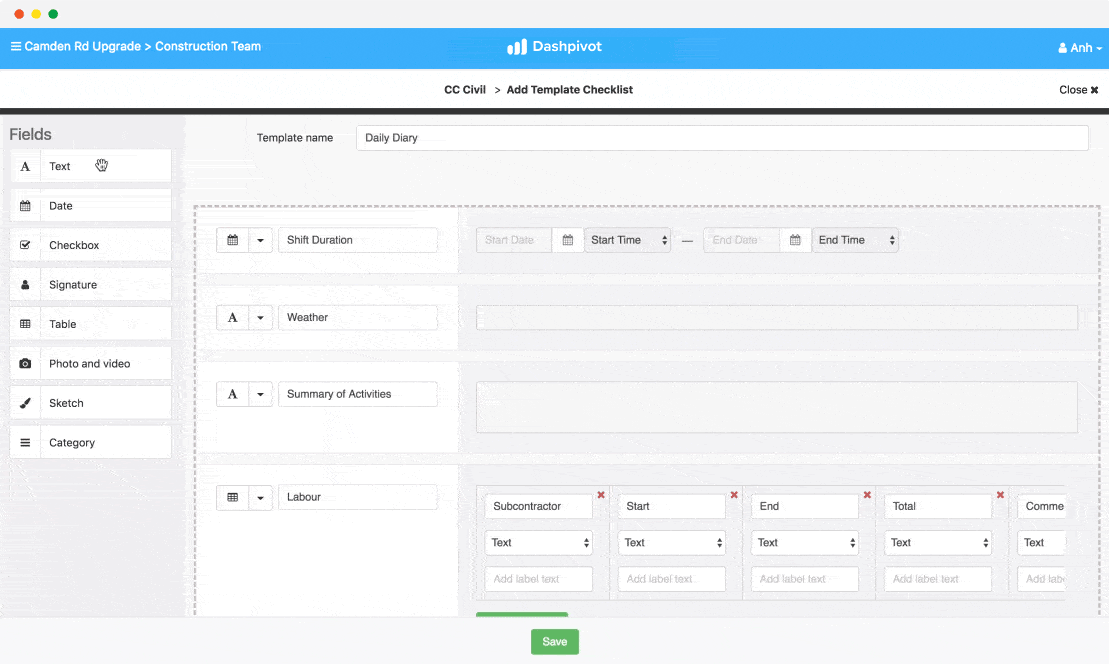 Use and customise this confined space rescue plan template for free.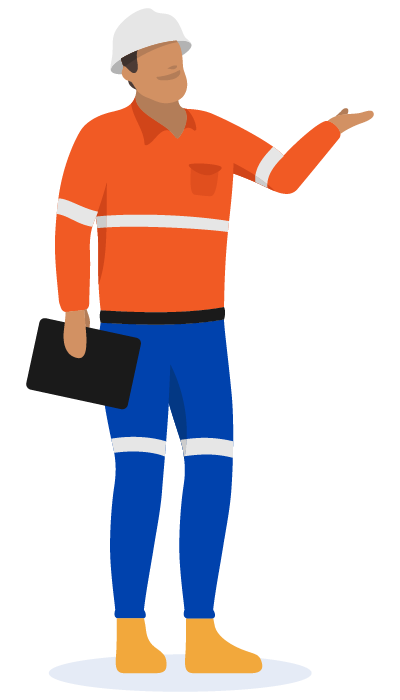 This confined space rescue plan is powered by Dashpivot, making rescue plans easier to create, document and manage:
Complete confined space rescue plans directly on site on mobile or tablet - or edit and complete them on computer at the office.
Setup simple flow charts and automated workflows so authorised personnel get notified when the rescue plan needs signing.
Download, print or send your confined space rescue plan as professional CSV or PDF documents with your company logo and branding.
Customise the generic confined space rescue plan template to include your own procedures and requirements.
Invite other people to view, complete and sign off on the rescue plan online, so everyone is always working off the same latest version.
Dashpivot is user friendly safety management software trusted by companies of all sizes.

People in 80+ countries use this safety management system to improve their safety procedures, workflows and documentation.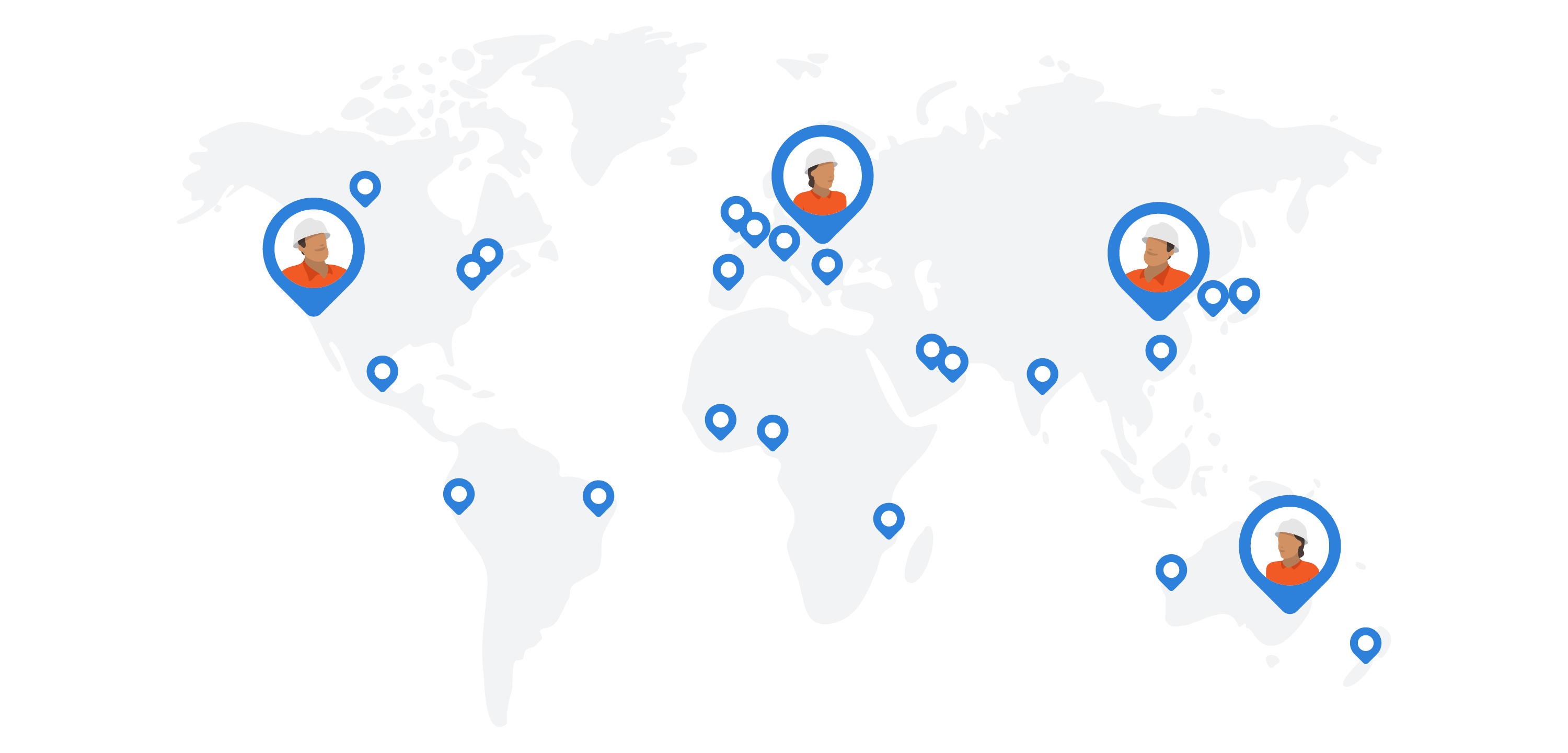 Start easily streamlining your processes with Sitemate today