Safe Work Method Statement Solar Installation (SWMS)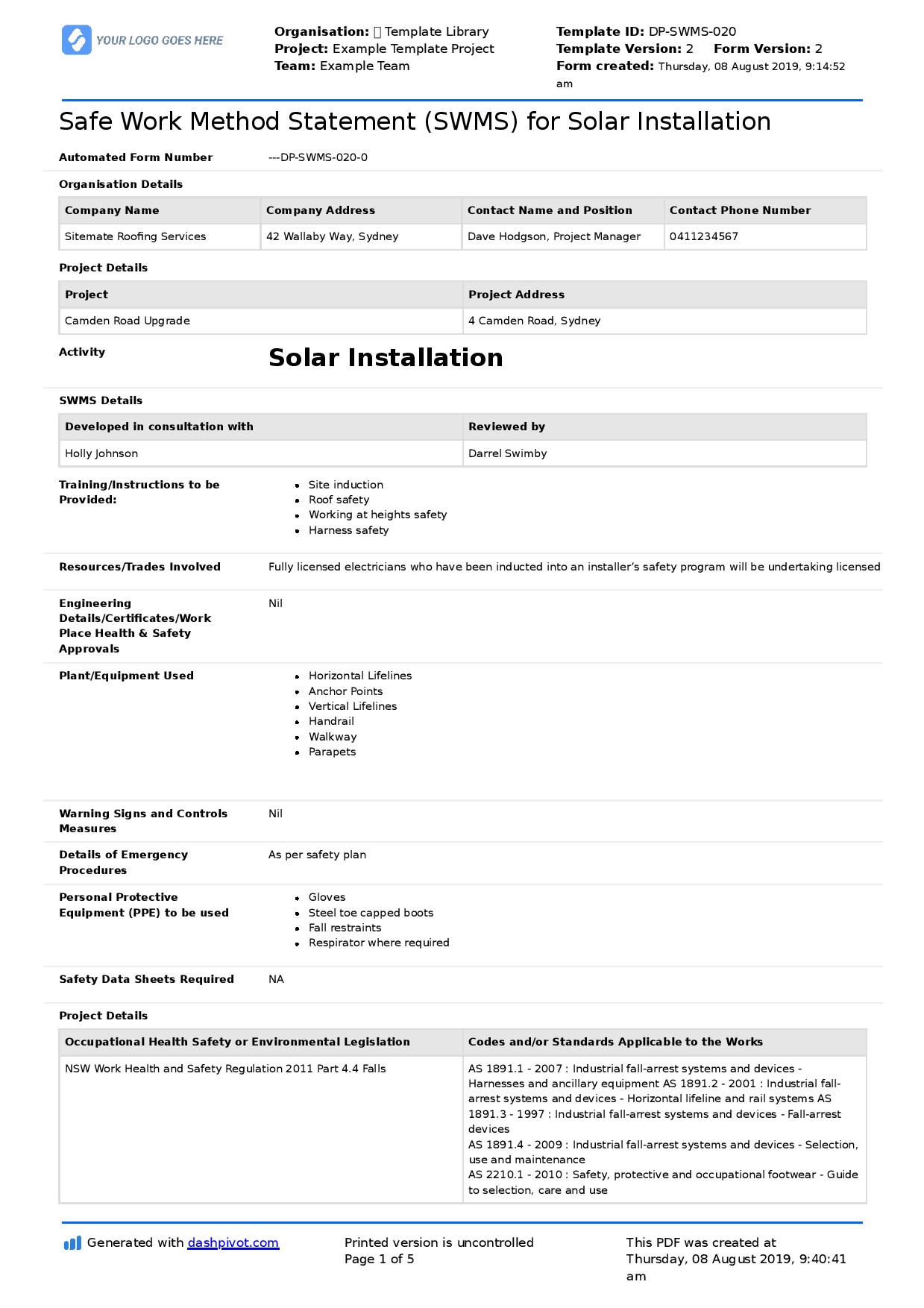 Use this (much) smarter solar installation SWMS for yourself now.
Preview this solar installation SWMS below. Open the current SWMS and see how you can customise the template.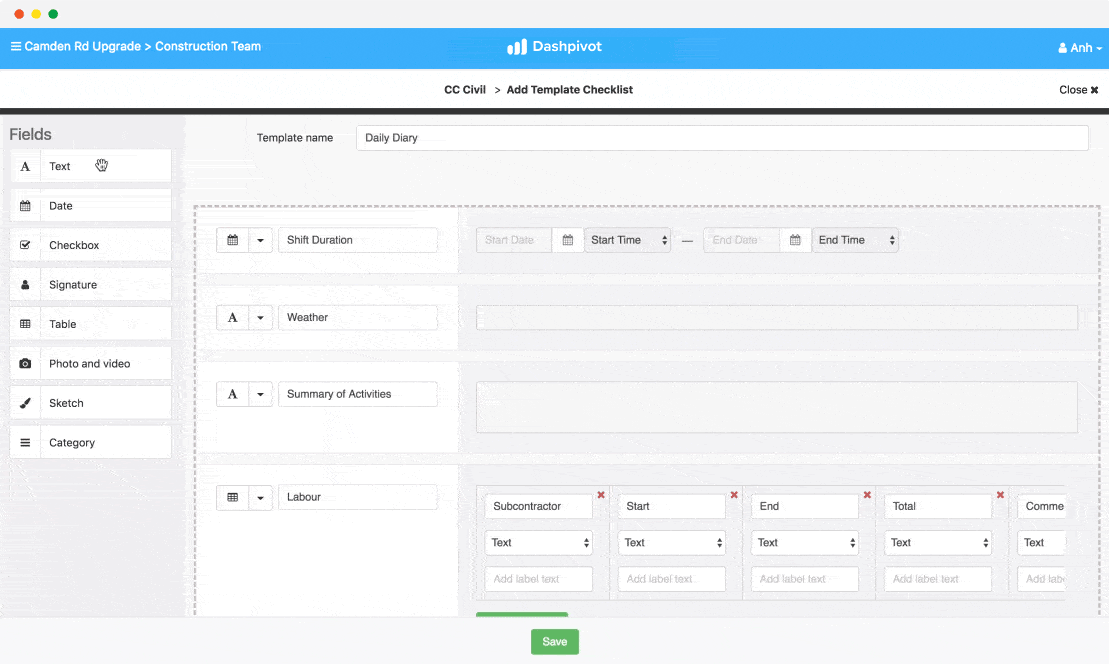 Use this solar installation safe work method statement for free now.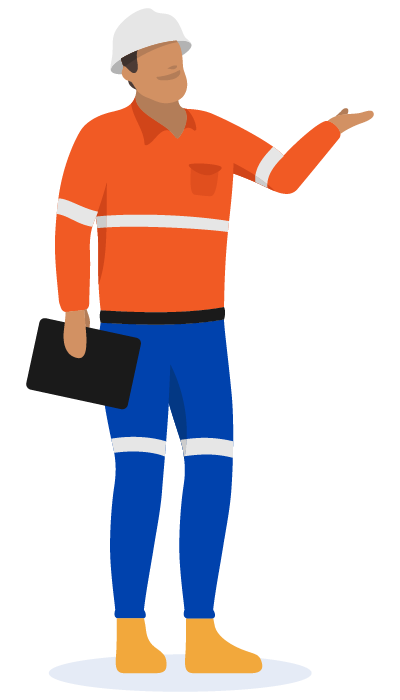 This SWMS document is much easier to manage than messy and time-consuming word docs, PDFs and excel sheets:
Customise the solar installation safe work method statement to better suit your own safety requirements and installation processes.
Access, edit and sign off on the SWMS using any mobile, tablet or computer.
Store your SWMS online where they are secure and easy to find, and where everyone can work off the same exact version in real-time.
Download, print or share your solar installation SWMS as a professionally formatted PDF or CSV document with your company logo and colours.
Dashpivot is user friendly software used and trusted by thousands of people like you.

People in 100+ countries use this safety software to streamline their safety processes and improve their outcomes.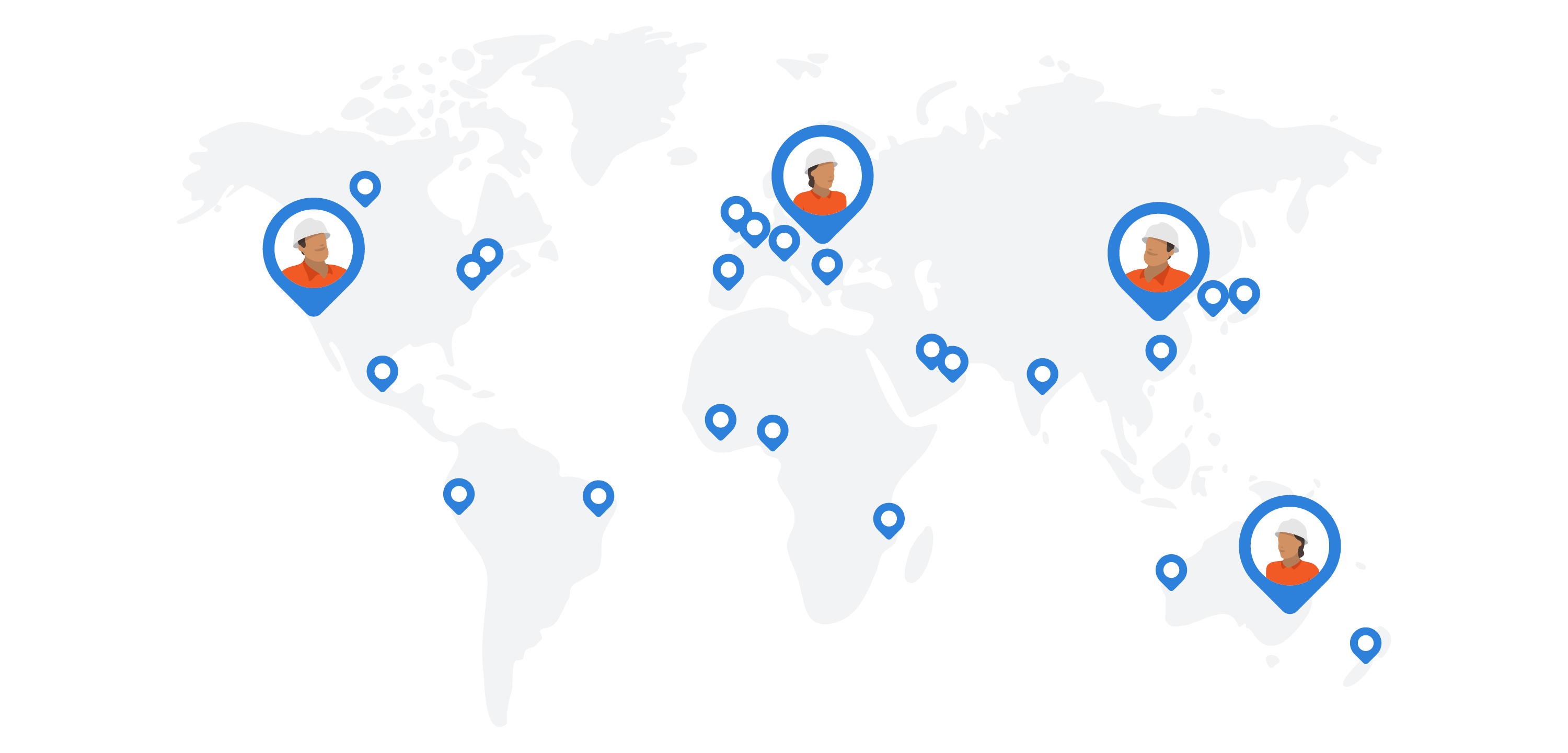 Start easily streamlining your processes with Sitemate today