Construction – Construction database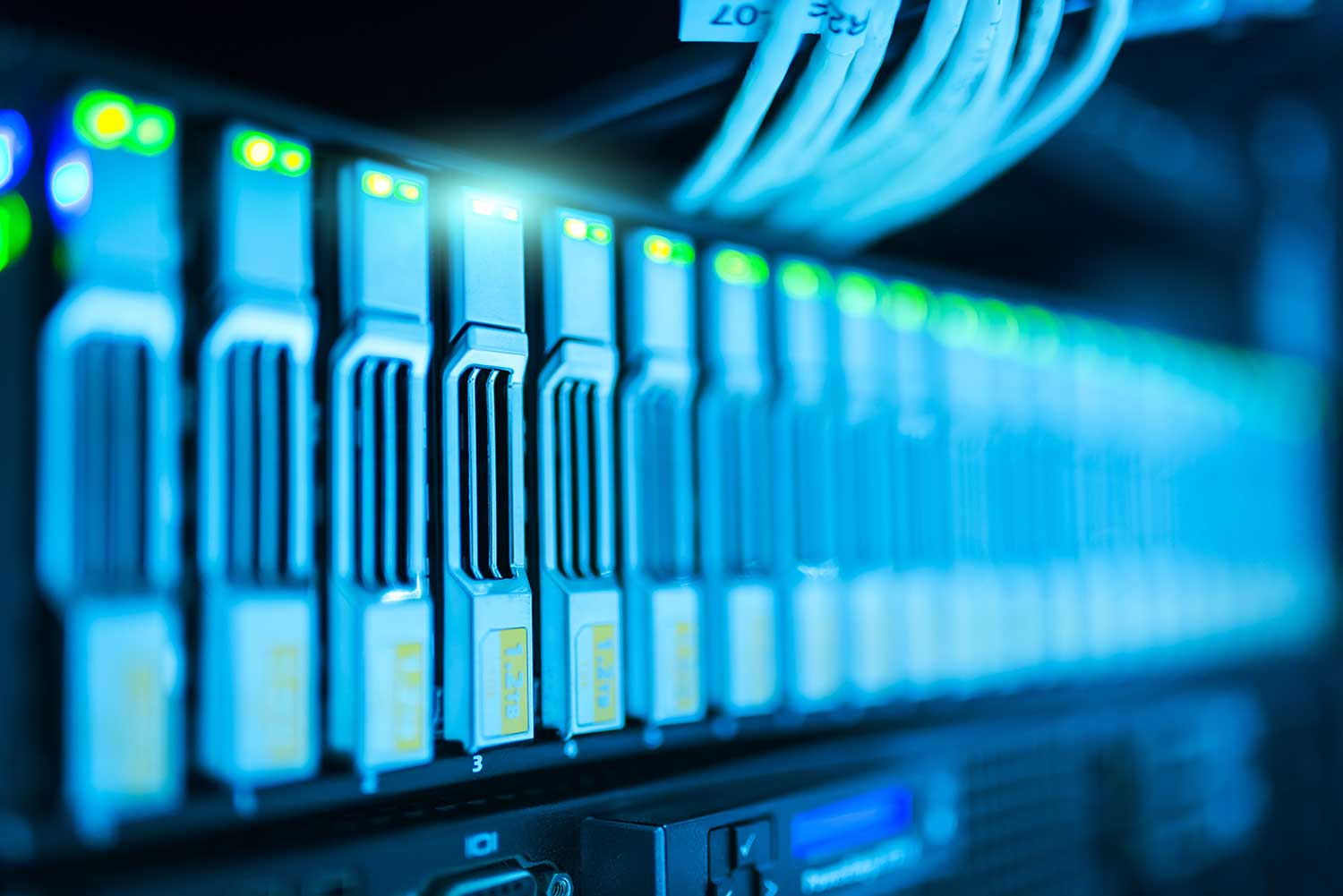 Construction database: Here's the databases you need to care about
What do we mean by a construction database?
The term or phrase 'construction database' has become ubiquitous and confusing in recent years. The introduction of software-based database and databases available on the internet has meant that construction databases are everywhere.
So what do people actually mean when they talk about a construction database?
The literal definition of a database is a collection of information which is organised and therefore easily accessed, managed and updated. So a construction database is just an application of this definition to the construction industry, right?
Kind of. The expansion of the definition of a database is that information is typically organised into rows, columns and tables which can be edited, deleted and generally updated.
What does this sounds like? A spreadsheet.
This means that almost every 'register' or spreadsheet in construction can be called a database too. Luckily, most people refer to these databases as PPE registers, asbestos registers or the database which this sheet is specifically designed for.
In terms of the more macro-level construction databases, there are a number of important databases which companies in the construction industry should be aware of.
Some of them are databases which can be accessed and used for work, others are reference points for safety, quality and other functions, and the most important databases are those which house project and job information.
So let's dive into a few of the most relevant construction databases.
Databases for construction projects, companies, subcontractors and more
The advent and extremely wide adoption of the internet resulted in a number of new and easily accessible databases for many construction companies.
When some construction company owners and workers talk about a construction database, they are talking about an external database which they look at and delve into to find something which is of benefit to them. These databases can be databases of current and upcoming construction projects, databases of construction companies or vendors, databases of subcontractors, databases of construction induction cards and more.
Construction companies use these databases to keep track of what is important to them, or find specific information.
For example, many subcontractors look to a construction project database to see upcoming projects which they could be part of, and many contractors look to subcontractor databases to find subcontractors for specific jobs.
Today, many of these databases are accessed and maintained on the internet, and some even resemble marketplace - whereby two sides of the database (e.g contractors and subcontractors) come together to meet one another and gain mutual benefit.
All of these construction databases serve an important role in this industry; they provide critical information and critical meeting points for companies looking for work, regulated information and other important details.
A construction company or project database
When some construction project managers and other workers refer to a construction database, they are referring to their own project or company database.
A 'company database' will include information about workers and employees, information about projects, databases of plant, assets and equipment and more. These databases are slow moving and slow changing.
Other construction databases are project specific databases. They feature data and information from a specific project including progress photos, safety and quality outcomes and more.
Ideally, a construction company's project database feeds into its company database to reduce double-handling and manual data entry, but many companies still rely on very manual databases including paper-based or physical folders.
One of the most useful advances in the construction database area of the industry has been software and technology. These tools have made building and maintaining an accurate and reliable database of all project and company information easier, as well as created simple and easy-to-use interfaces which anyone at a construction company can use to access, edit and manipulate important information
Construction database software
Other companies are referring specifically to construction database software or systems when they speak about a construction database - especially companies who manage their databases in this way.
Construction database software enables all construction companies to easily build and maintain a database.
The original database software (which is still in massive use today) is excel and other spreadsheet tools.
For many years, excel has enabled construction companies to build and maintain all of their information in rows, columns and tables which can then be edited, deleted and updated.
While these spreadsheet softwares have enabled the effective organisation and storage of data, they have kept the database separate from the source of information being used on site or in the field - like paper, word docs and PDFs.
For construction companies, this means that they must transfer most of their important company and project information into a spreadsheet.
In a sentence, this sounds easy, but in reality, transferring thousands of sheets of information with hundreds of thousands of data points is a logistical nightmare.
Supervisors and workers on site fill in information, which is then sent to the office. Project managers and administrators reconcile all of this data and re-format it in spreadsheets and standalone databases. These databases are then saved on servers and individual hard-drives where they are stored and 'organised' and made accessible for later.
This is extremely inefficient, dramatically increases the risk of human error and incorrect data entry, and also means different people can be maintaining and updating their own (wrong) databases.
Even standalone builder and construction worker apps don't result in a complete and comprehensive database. They too require the transfer of information into another database - or leaving data in separate and fragmented databases.
The key to solving this construction database headache is to find a cloud-based solution which covers as much of your business as possible (like an enterprise content management system).
Newer more sophisticated database softwares feature a single source of information like a platform - which can be opened, accessed and used on site and in the office. For the construction industry, this means supervisors and workers capturing information using a mobile or tablet device, and then all of that information being stored in the cloud and accessible via a desktop version.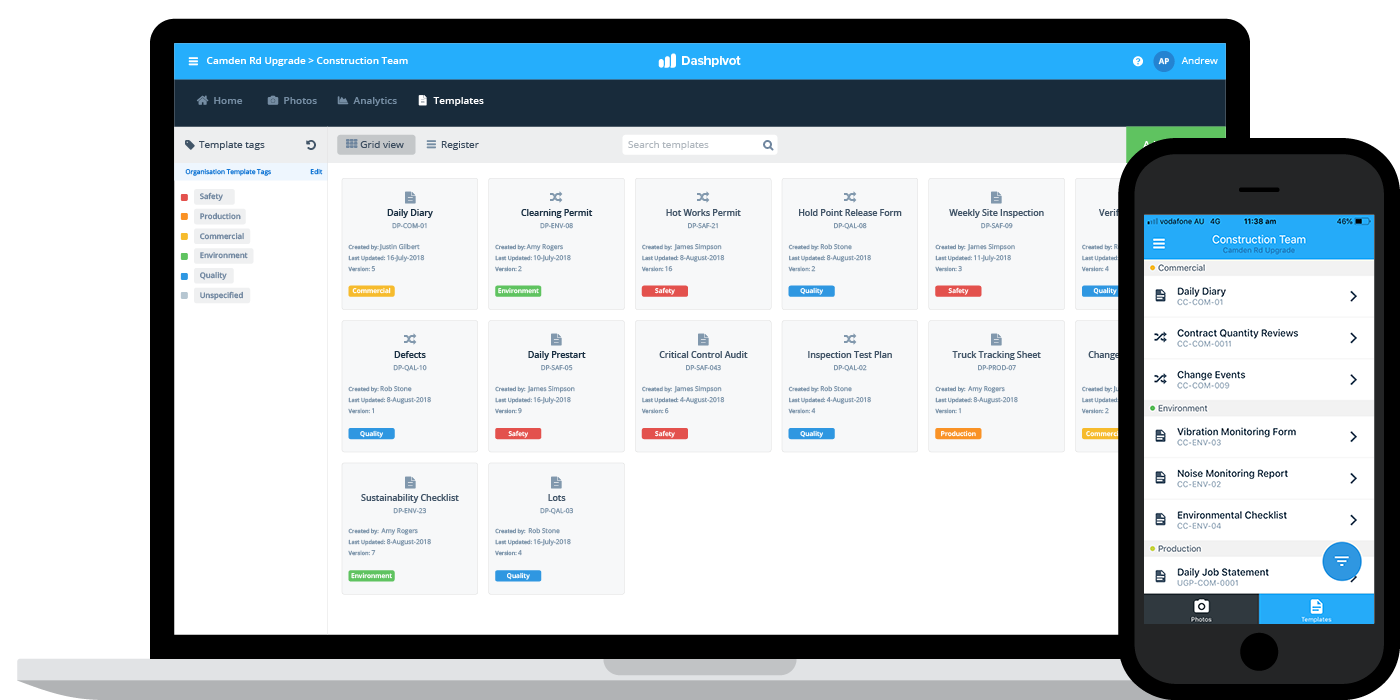 Using a database like this, all of the information being collected on site every single day, is automatically synced and backed up in a database.
This means no double-handling of information and no chance for data to be entered incorrectly or manipulated wrongly on its way into your database.
Different modules or components of a system like this make accessing different parts of the construction database easy. You may have a progress photos section, a forms section, and a 'list' section for all of your specific databases like plant and equipment or PPE.
This type of database setup creates true efficiency throughout a business, and improves the quality and speed of its database.
The benefits to a construction database like this are huge, and with affordable and subscription-based software, it's accessible for everyone.
People in 100+ countries use this software as their smart database.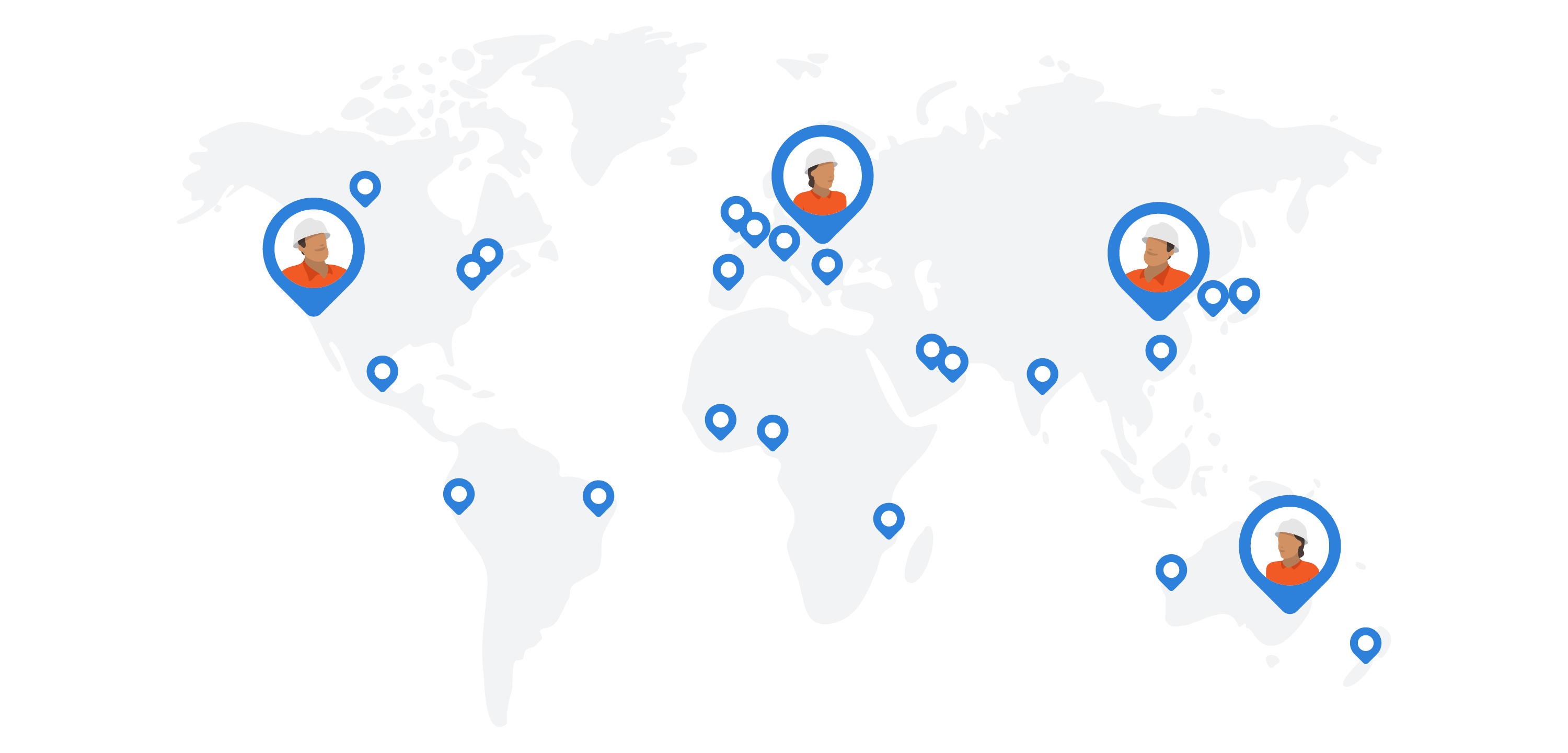 See how you can easily streamline your systems and processes with Sitemate today