Construction – Best apps for builders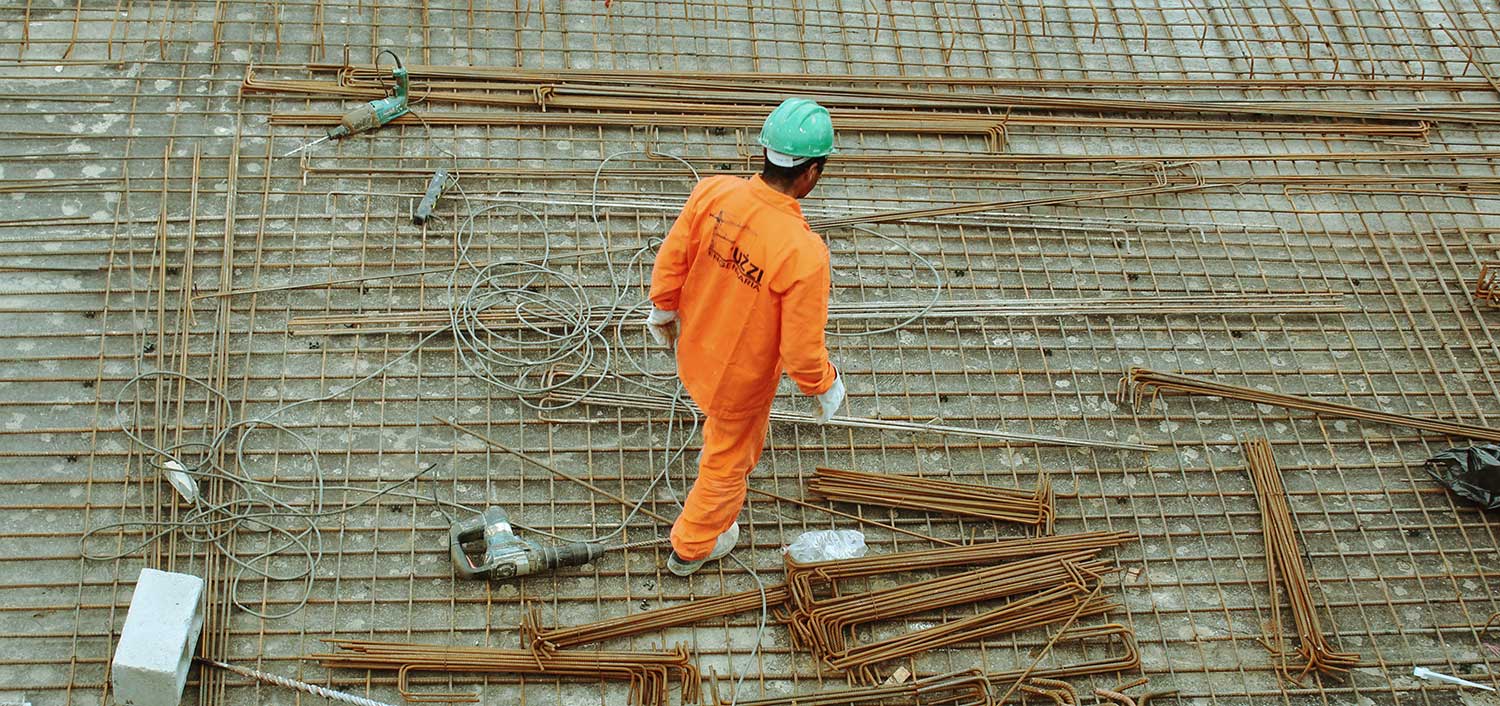 Best apps for builders and construction workers
The key to finding the best apps for builders and construction workers
There is no single list of the 'best' apps for builders and construction workers, because the best apps are different for every builder, and different for every construction worker.
The first to finding the best app for you and for your construction workers is to identify the parts of your business which can benefit most from being digitised through softwares and apps.
Most builders can do this pretty intuitively, understanding where they and their construction workers spend (or waste) the most time on manual and time-consuming tasks which can be automated and streamlined through tools.
The second step to finding the best apps is to understand the app landscape, and understand how different apps solve those problems and areas of the business you identified in step one.
The apps for builders and construction landscape can be pretty confusing, as can the different types of project management software in general. It's really helpful to understand how the technologies of the construction industry are segmented much like the different parts and phases of construction itself.
Almost every construction project follows the same 'rules' or phases, which all builders and most construction workers understand well.

These phases of construction project design, delivery and maintenance are universally applicable, and most companies specialise in one area of the value chain - because each phase is big enough and complex enough to warrant entire companies who dedicate their processes and teams to one area of this chain.
The best apps for builders and construction workers is an even more fragmented landscape than this. Each of the above main value chain sections can be further broken down into more specific jobs and tasks.
For example, planning and scheduling is an activity which takes place throughout the entire value chain, so it has it's own set of apps and tools. It along with the integrated management system (IMS) is about the only job or thread which carries from the start to the finish of the project.
Procurement begins before project delivery and throughout maintenance, and it also has it's own set of apps and softwares.
The ecosystem isn't intentionally 'designed' like this by anyone, it is a result of the building and construction landscape, where there are enough important and complicated tasks to warrant sophisticated and purpose built functionality.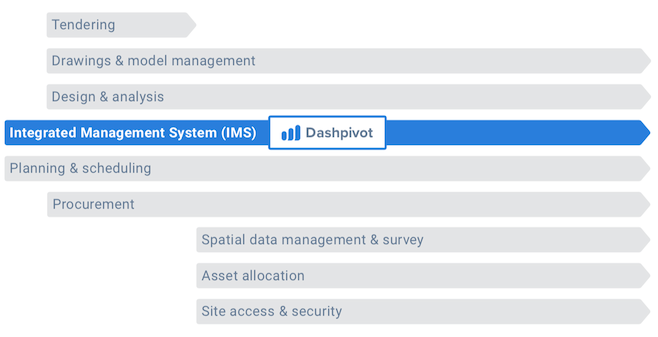 But I don't want 5 different apps...
The problem with this app and software landscape is that builders and construction workers often don't want to use a bunch of different softwares and apps.
Instead, they want to consolidate all of these different jobs and tasks into a single 'project management software'.
There are a couple of flaws involved with looking for and implementing the promise of a single app or tool to manage and streamline all of your activities:
Just like in the construction industry, the reason that subcontractors specialise in specific jobs and activities is because they specialise in that area. This is the same with software and app building companies. They too specialise and understand a specific area of the construction landscape best. In practical terms, this means that if a single company promises to solve all of your problems, they probably haven't solved them all well. You often get better results by finding specialised solutions for specific problems
One of the major aspects of the best apps for builders and construction workers is that it is easy to use for people on site and in the office. Grouping all of these different activities and jobs into a single tool makes it harder to use and more complicated.
In contrast, picking the apps and tools designed specifically fo the use cases you can benefit from and care about gives you access to the very best solutions. In the past multiple apps would have been harder to manage, but with today's integrations, interoperability and easy implementation through the cloud, it's easy to setup and access multiple tools from every device - and they all speak to one another and act like a single solution.
Now of course, there is a limit to the number of apps and softwares any builder or construction workers wants to and will use. You don't want to have 20 different apps, with specific punch list apps, site diary apps risk assessment apps and an app for every single document or use case.
You want to group use cases where possible, so the right IMS can take care of all of your site forms, the right scheduling tool can take care of your gantt charts, and the right financial tool can take care of invoicing and billing - and then you can connect these tools where required.
Building a suite of the best products results in the best app experience for builders and construction workers. An experience where you have the very best of each job, and where each app or software remains easy to use and powerful.
Then what are the best apps for builders?
There are some good articles on the web about the best apps for builders and construction workers in the year 2018 or 2019, but these posts and articles don't weigh in all of the important things we have been talking about above.
Knowing what the best app is for you starts with finding your every day pain points, whether that's keeping track of progress or scheduling plant or equipment, and then finding the best app or system for the job.
Here are some of the most commonly-used and useful apps for most builders and construction workers:
BIM applications
CAD tools
Drawings management systems
Specific trade helper apps designed with one trade in mind
Calculator apps designed to help builders solve calculations on the fly
Site form management systems for documenting, organising and tracking progress (like Dashpivot)
Bid management and proposal tools
Estimating apps
Tool replacement or supplement apps for things like measuring and levelling
Many articles and publications also have hidden or conflicting agendas. They may be pushing their own tool where it isn't the best or most suitable.
Some articles do a better job at properly categorising apps and tools and speaking to the benefits of each. These articles, as well as more general articles about how to interpret and navigate the landscape are often the leased bias and most useful.
There are a lot of great apps and systems for builders and construction workers today, and the best part is that you can try and test most of them for free today.
You don't need to invest $100,000 upfront in finding, building or buying an app, you can try an app for free, see if it benefits you, and then upgrade and bring more of your team onboard as required.
The best way to find the best app for your building or construction company is to be smart about how you buy.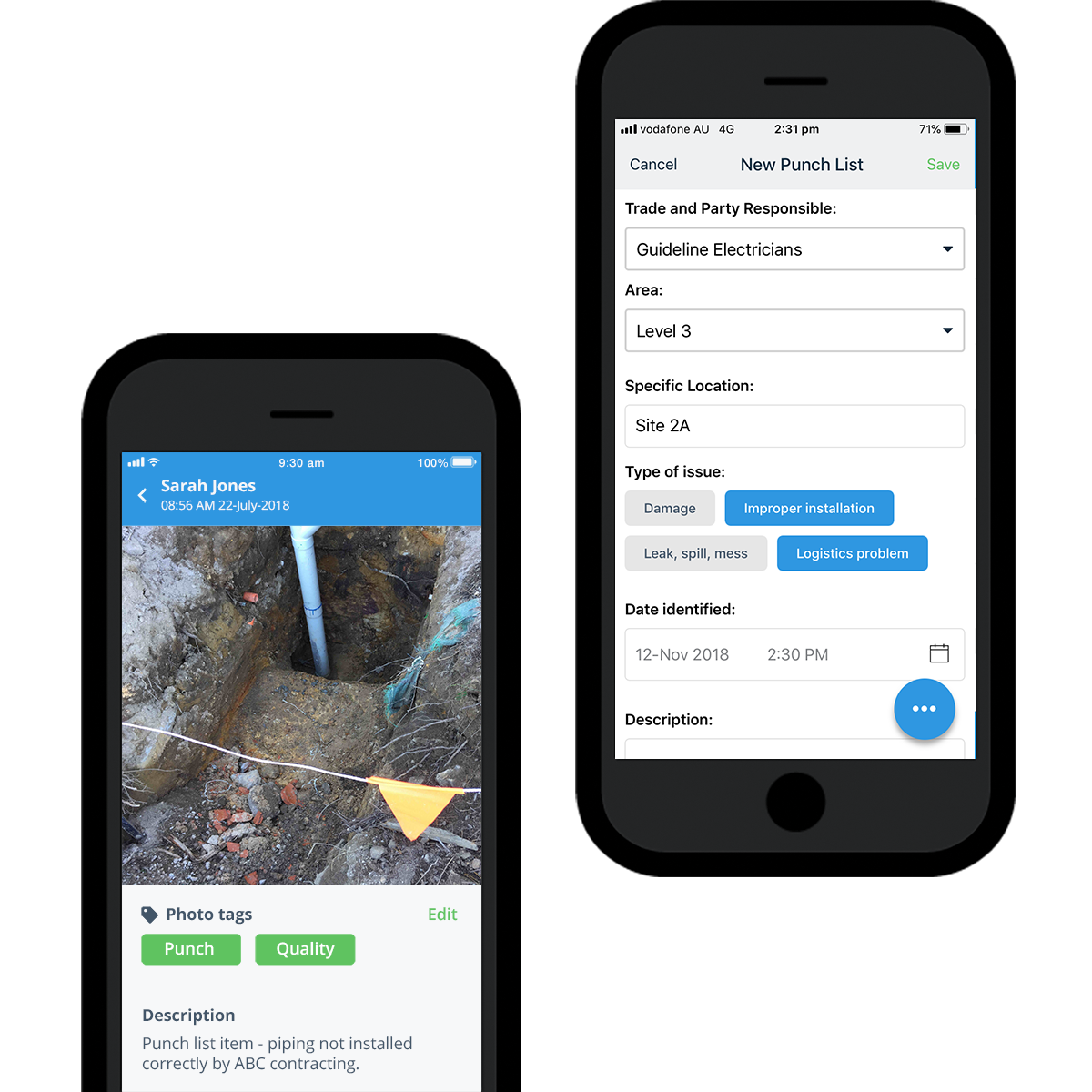 How the best apps for builders will evolve through 2019 and beyond
Apps for builders and construction workers are always evolving. The first major developments in digital tools for builders and construction workers came from computerisation, where these workers and their companies could install softwares on their computers and streamline very specific processes.
The next major advancement was the internet, which has enabled cloud-based tools, which are cheaper to use, easier to use, and constantly refined and improved.
The most recent and arguably most dramatic improvement was the adoption of the smartphone, which has resulted in some of the best builder apps. Smartphones have brought the power of technology directly to site. Construction workers and builders can now access and complete important tasks and information directly from site, and their companies can keep their sites and offices connected in real-time.
The next major influencing factor in the next wave of the best apps for builders and construction workers will be grounded in hardware and automation advances.
Today, workers still have to enter information manually into an app. In the not-too-distant future, smart hardware and equipment will feed this information directly into the apps and tools being used today.
Heavy equipment will send real-time and precise data about production rates, while signing on and inducting into site will be automatic.
The best apps for builders up until 2018-2019 have drastically improved efficiency and reduced admin, and the next wave of technology will shift this into another gear.
Manually data entry and double-handling information will be almost completely eliminated, and builders and construction workers can focus almost entirely on delivering projects on time and on budget (with good quality and meticulous safety).
People in 150+ countries use the Dashpivot app to improve how they deliver projects and get work done.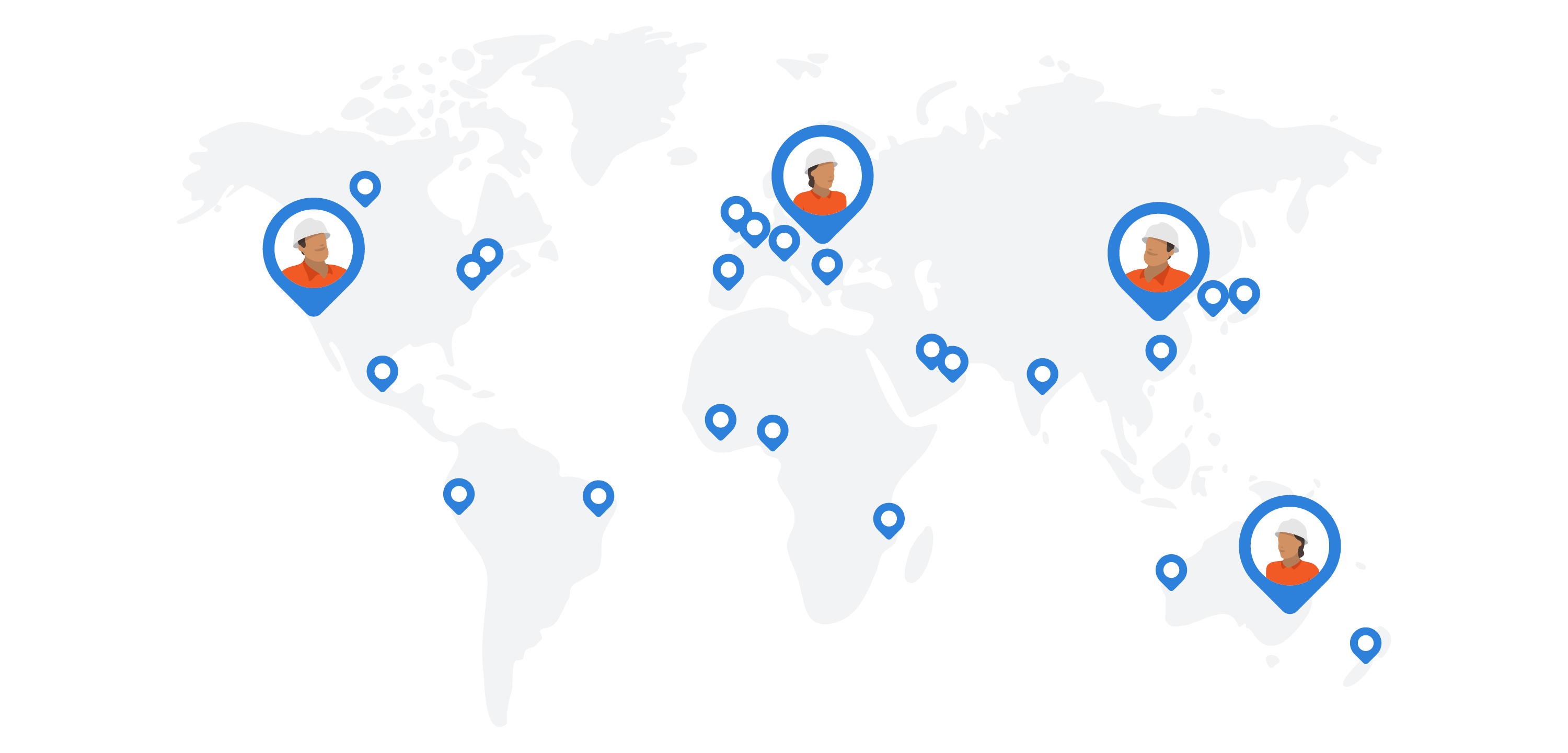 See how you can easily streamline your systems and processes with Sitemate today